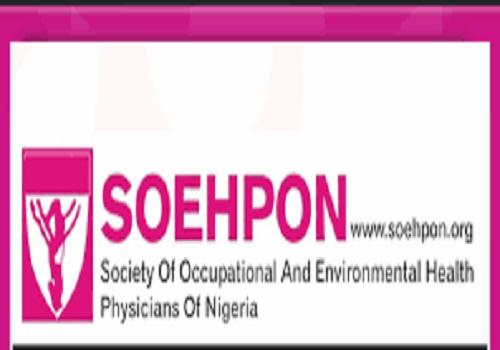 The Society of Occupational and Environmental Health Physicians of Nigeria, SOEHPON, has said workers should be insured against occupational hazards.
According to them, this is to make sure that Nigerian workers are safe as they go about their duties at their places of work.
Saying this in Lagos, SOEHPON National President, Dr. Effiem Jackson Abbah said the occupational health and general welfare of Nigerian employees is non-negotiable.
His words, "This is in recognition of the persistent hazards inherent in the work environment that continually exposes workers to dangers that invariably lead to injuries and occasional fatalities.
"Whereas creating awareness about health insurance and improving accessibility to workers compensation is at the end of the spectrum in protecting workers' health. It is a critical element that needs to be flagged and efficiently deployed for the workers' benefit."
"This situation points an urgent need to enhance the working conditions in respect of occupational safety and health, as well as improving employment injury coverage for all workers in all sectors of the economy.
"Occupational health is a branch of healthcare that focuses on the physical and mental."
"Statistics from the Global Programme Employment Injury and Protection, GEIP, also show that less than 5 percent average of the Labour force in Nigeria and other African countries are covered by law for employment injury through mandatory social insurance.
"If voluntary social insurance coverage and employer liability provisions are included, 9.4 percent of the labour force thus become covered by the law. Enforcement of occupational safety and health standards in both public and private sectors through effective occupational safety, health and environmental management practice."