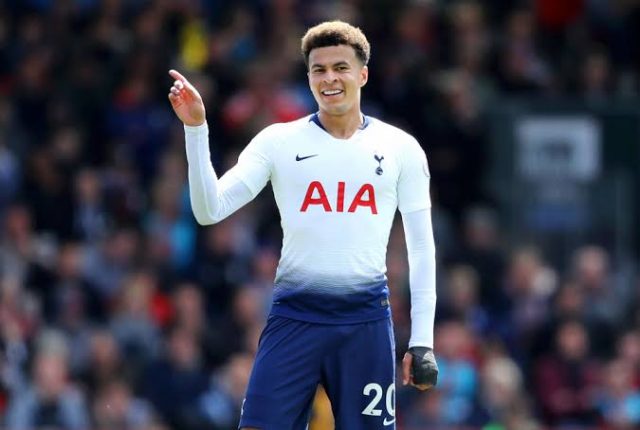 Tottenham player, Dele Alli believes arrogance and overconfidence was his club's doing in their 2-1 defeat vs Manchester United on Wednesday.
Tottenham was seen as favorites before the game after back to back victories vs West Ham and Bournemouth over the last fortnight.
However, United ran the show with Rashford, who beat Paulo Gazzaniga at his near post to give United the lead after only 6 minutes.
Spurs midfielder, Dele Alli then netted his 4th goal in three games when the 1st half was about to end but Rashford went on to score the decisive goal after a foul from Moussa Sissoko in the box which resulted in a converted penalty.
Speaking after the clash, Dele said his club underperformed for 90 minutes and they did not match Mufc's intensity.
His words, "It's difficult when you lose to take any positives,"
"We know what we had to do. We had to match their energy. We lost the game not by them outplaying us – just attitude. We weren't hungry enough and we were slow to every second ball, losing 50-50s.
"Maybe it was a little bit of arrogance and overconfidence. We've been playing well.
You have to have confidence and arrogance in games like this but have to use it in the right way. We were a bit sloppy but you can't do it in games like this or you'll get punished.
"We've spent a lot of years together. We have to learn from this. Games like this bring your feet back down.
"We want to win any game and you want to win for the new manager at his old place."