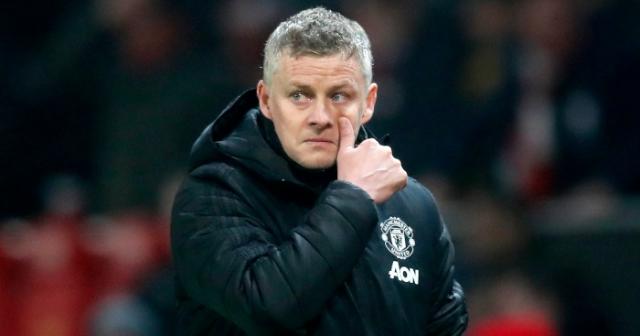 Manchester United coach, Ole Gunnar Solskjaer has said he is not scared for his job at the club.
The Red Devils have struggled for consistency this season and with no Marcus Rashford around right now, things could get more difficult.
However, with the January window set to close, Ole has said he is not under any pressure to make signings because any player that will come in must suit the club's new culture.
He added that the club has to spend wisely and money should only be paid for the right player.
His words, "I have not seen many of my players getting their hoods up, hiding and trying to disappear,"
"I can see loads of players that want this to be a success. We have open discussions behind doors but we are not going to hang people out to dry. That is just common sense because if I point a finger at you, more fingers get pointed back at me.
"We have to spend wisely, that's one of the keys for me. We've spent loads of money in the past five or six seasons, since Sir Alex left, and I've got to make sure with the club that when we spend the money now it's on the right types. When we sat down we all agreed, the club and I, that the culture had to change.
"It's not like I've been told without my consent what we're doing, because we agreed to things when we signed contracts. I don't fear for my position in that respect, I just keep working. Of course you need results but I won't spend big money on someone to come in here now if they're not right for the club.
"It's a skill to look yourself in the mirror sometimes and not just blame others. Some of us do blame others, some of us do think we're better than others.
"I believe in the structure that's been put in behind here in the time I've been here."
On the players that have left, "I have not thought, 'Oh, I wish I had kept him.' Some of those we let go were not right for the culture I was trying to build,"
"That is why we kept the players we know will run through a brick wall for the club – not everyone did."