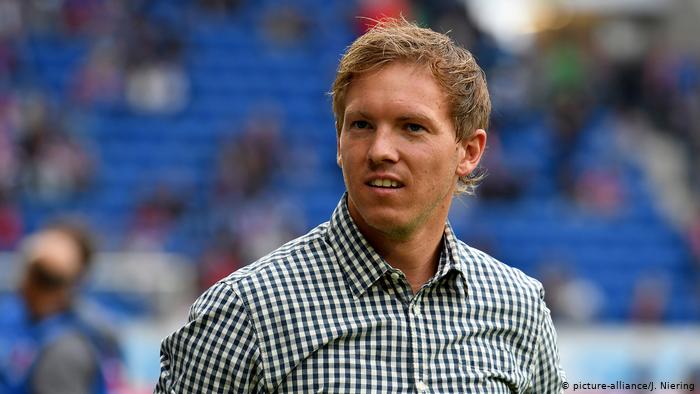 RB Leipzig coach, Julian Nagelsmann has said his team's failure to sign Erling Haaland proves that they are still very much behind Borussia Dortmund and Bayern Munich in the Bundesliga.
Julian has said not being able to sign the talented goalscorer is evidence that Leipzig still has a lot of ground to make up to reach the heights of their rivals in the German league.
According to him, he accepts that his club cannot overturn their salary structure for one player but it shows that they are still very much behind Bayern and Dortmund financially.
He added that their rivals are global players already while Leipzig is still a very young club.
His words, "We couldn't keep up [with other clubs],"
"I totally respect and accept that we cannot overturn our salary structure for a player. At Hoffenheim I experienced that in an even much more extreme way.
"We have to grow healthily, that's the crucial point. The example of Dani Olmo shows that we can make some transfers that other clubs cannot do.
"But financially, we're still miles away from Bayern and Dortmund. In the next step, we have to reach the Champions League with conviction every year.
"And above all, we must not make the mistake that other clubs have made more often in the past. That is, living above your means for a year and then falling the next year – then everything collapses.
"Bayern and Dortmund are global players, but we are a very young club. Of course, we cannot keep up with clubs that have been on the market for decades."
On the Tottenham clash tonight, "We will try to put our style on the field against Tottenham. We will not stay back and hope for the best,"
"Spurs may have a slight advantage in terms of individual player quality, but they haven't made the most stable impression this season either.
"We have a chance to progress. Our boys will be eager to reach the quarter-finals.
"I don't think there is an outright favorite. It is a 50:50 duel that will depend on the daily form twice. It will also be important for us that we do not consider the first leg in isolation.
"Of course, the first leg result has a big impact on the second leg, but we have to think carefully about how we want to tackle both games beforehand."