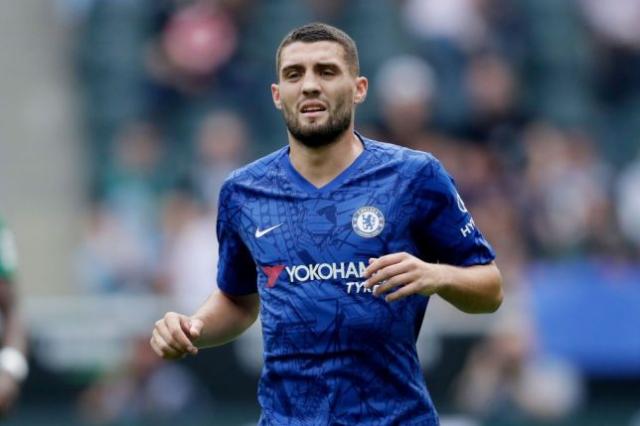 Chelsea midfielder, Mateo Kovacic has come out to say that Bayern Munich will rest better his club ahead of their upcoming UCL clash vs the German champions on Tuesday.
Kovacic hailed Bayern Munich but disclosed that they have the edge because of their easier league compared to the harder English Premier League.
According to him, the Bundesliga is not as difficult as the EPL so he expects Bayern to be fresher even if Chelsea is very ready to hurt them.
He added that CFC is not thinking about winning the UCL and it is just one game at a time at the moment.
His words, "They have a great team, and they are playing well,"
"Their league is not as tough as the Premier League, so for sure they will be more rested than us. We will prepare to hurt them a lot."
"I had the luck of playing for a great club like Real Madrid,"
"I won the Champions League and I am happy about that.
"But as players, we don't think about winning it because every week is a big game for us, so it doesn't change too much.
"There is always another great game that we try to win. We are trying to do great things this year and tomorrow we want to show that we are a great team and pass this stage if possible."
On Bayern "I think we are similar teams, there is not much difference,"
"We can be a big team, we have shown that this season in big games.
"We don't have so much experience, but we know how to play big games. We'll show that tomorrow.
"Bayern has a squad full of great players. That's normal at this stage of the Champions League, you always play against big players. It will be tough, but we like these big games."