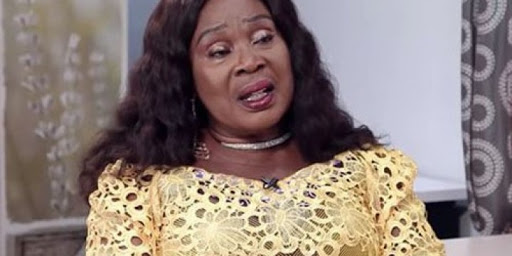 Popular Ghollywood actress, Maame Dokono has come out to warn young men against washing female panties.
Dokono believes such men are only cursing themselves by engaging in such.
Supporting her claim with a bible verse, she disclosed that the scriptures are clear on men being the head of the family, so they should stop bringing themselves down by washing panties.
She added that the habit attracts serious spiritual implications.
Her words, "No, No, it will be hard luck on the man if he washes his wife's underpants and everything of the man will go bad.
"It will have spiritual implications and everything of the man will not go on well for him".