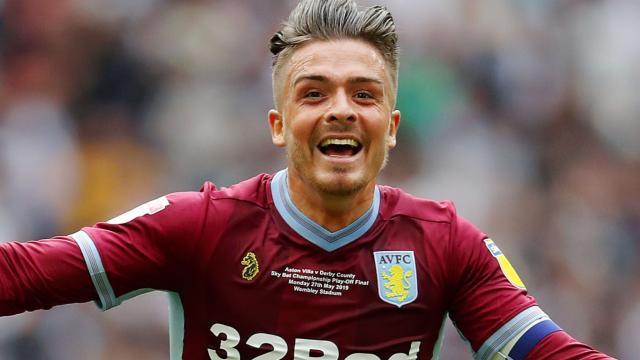 Aston Villa midfielder, Jack Grealish has come out to apologise for breaking coronavirus isolation guidelines after pictures of the playmaker emerged online after a traffic incident in Solihull, near Birmingham.
Grealish revealed that he is deeply embarrassed at the moment and he stupidly went oyt of the house to visit a friend.
According to him, he does not want anyone to make the same mistake he did so he is begging everybody to remain indoors and follow the rules and the guidelines during this period.
He added that he does not intend to break the rules again anytime soon while he anticipates the end of the pandemic.
His words, "Hi everybody, I just want to do a quick video message just to say how deeply embarrassed I am by what has happened this weekend.
"I know it's a tough time for everyone at the moment, being locked indoors for so long, and I obviously just got a call off a friend asking to go around to his and I stupidly agreed to do so.
"I don't want anyone to make the same mistake that I did, so I urge everybody to stay at home and follow the rules and the guidelines of what we have been asked to do.
"I know as a fact that I will be doing that in the near future now and I urge everybody to do the same.
"I hope everybody can accept my apology and we can move on from this. Hopefully in the near future we can all be out and enjoying ourselves again once this has all boiled over."