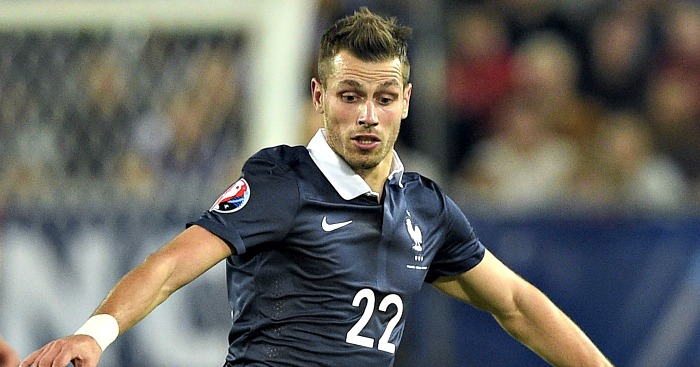 Everton midfielder, Morgan Schneiderlin has begged every human being to wake up to the severity of the coronavirus pandemic.
Schneiderlin revealed that the earlier we realize how serious the virus is, the better for us and our loved ones.
According to him, suspending the EPL is the best possible decision because football comes second in times like this.
He added that everyone will have to adapt and remain at home during this period since our lives should come first.
His words, "It is a tragic situation,"
"I speak a lot with my mother who tells me it is a very difficult time for people who are working in hospitals, how much it takes from them mentally and physically. I try to support her as much as possible.
"People told me it was a bit relaxed [back in England], that they hadn't really realised how serious it was. They finally realised.
"But like in France, not everybody is respecting the rules given by the Prime Minister. It's going to take a little time for it to get into people's heads.
"They will adapt as they go along and see they have no choice but to stay at home given the seriousness of the matter."
On the suspension of the league, "They will make the best possible decision. Football comes second,"
"We will have to adapt. The club has given us the date of April 17 to resume training. It seems pretty fair.
"We are prepared to play until August if necessary. I know it will be difficult with the end of contracts in June for some players.
"I hope that it will be postponed a little longer so I can play again this season."
On his injury, "I have been on crutches and immobilised since my operation,"
"I still have two weeks to wait without being able to put my foot on the ground. My wife has to support me!
"When you have an 18-month-old child, it is hard to watch series on television. Since the weather was good for the past two days, we took advantage of the garden with the little one.
"He could run around. We play little games together."