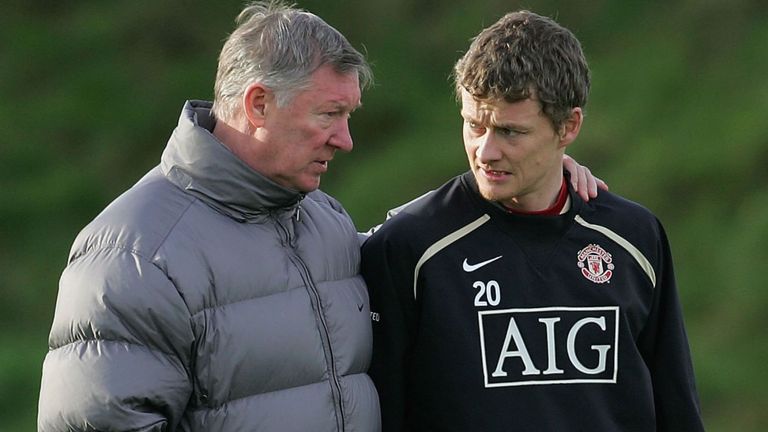 Manchester United will not need another 30 years to win the league again but they are still a long way behind Liverpool and Manchester City, Andy Cole has said.
Cole came out recently to say the Red Devils are currently in the middle of a transitional period and everyone will have to wait for the club to get back to the status we are used to.
According to him, losing SAF was always going to be difficult and it was expected that the managers that will come after him will struggle, even if things will surely get better again.
He added that as soon as the gap between Man Utd and the flying team reduces, things will begin to change naturally.
His words, "Football is a cycle,"
"Losing Sir Alex Ferguson, him retiring, the next manager, whoever was going to step in, was going to find it really, really difficult.
"I wouldn't have liked to have followed him as the manager and that's what it's been. It's been very much trial and error, changing managers and all that.
"But on the flipside, if you look at Liverpool, it's taken Liverpool 30 years to win the Premier League – obviously not the Premier League, but the main league.
"I don't think it'll take Manchester United 30 years to win the league again, but we're still a few years behind the Liverpools and the Manchester Citys.
"Once you close the gap, things will change. Naturally, things will change.
"But then the gap will change and some of the other teams that get involved in trying to win the Premier League."
On Rashford, "This has been Marcus' best season,"
"I think Marcus has made his mind up now, that's the best position for him.
"The young boy Greenwood, I think he's got a great future. He's got an unbelievable future in front of him.
"I'm always going to look at the boys up front because that's the way I watch football. I watch football by watching the boys up front, their movement and how they try to get themselves in positions to score goals.
"I think those boys are definitely boys for the future. More so Mason because Marcus has been around for a few years now. He's just got to fulfil his potential."