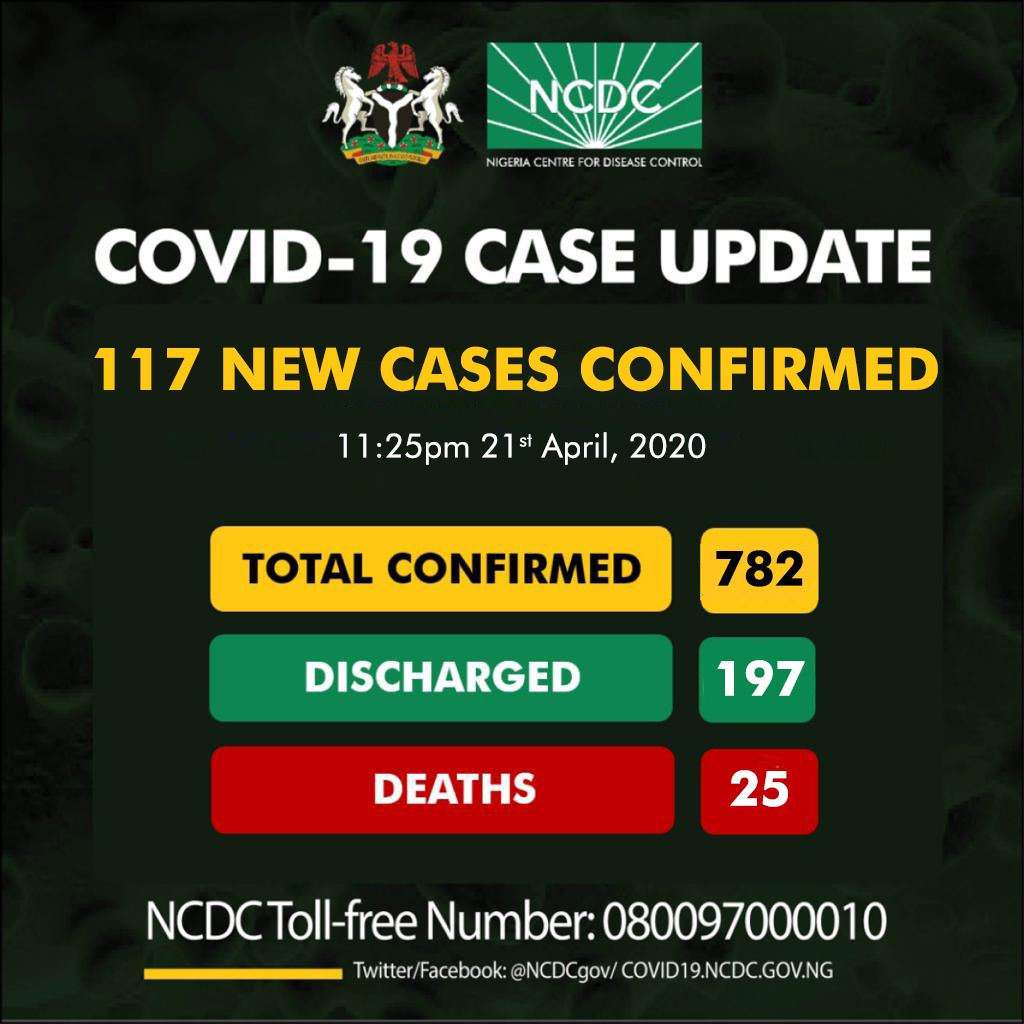 One Hundred and Seventeen (117) new cases of Coronavirus COVID-19 pandemic was confirmed and reported in Nigeria today. This was contained in the COVID-19 update provided by Nigeria Centre for Disease Control (NCDC).
The new cases reported are as follows:
59 in Lagos
29 in FCT
14 in Kano
6 in Borno
4 in Katsina
3 in Ogun
1 in Rivers
1 in Bauchi
Currently, there are 782 confirmed cases in Nigeria with 25 deaths. However, 197 people have so far recovered and been discharged.
Please lets stay home and stay safe. If you feel worried about related symptons, call NCDC Toll-free – 080097000010.