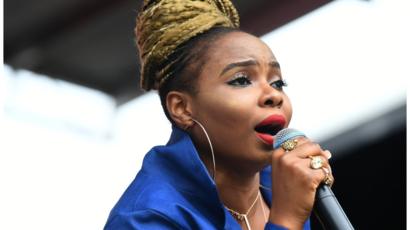 Popular singer, Yemi Alade has come out to say that the lockdown has actually affected her positively.
She revealed that the stay indoors rule has finally made her realize that she just started living in her house, something she was not used to before now.
According to her, she spent more time travelling than living in her house before the lockdown, but that is no longer the case amid the pandemic.
She added that even she is missing her time at airports and in Airplanes, she remains thankful for this period because it feels good to be at home.
Her words, "Mehn, I'm just realising that even though I have always had a house, I only just started to LIVE in it and call it home. I spent more time at airports and in Airplanes. Even though I truly miss spending time on stage, it feels good to be at home( in a way) and I'm thankful."