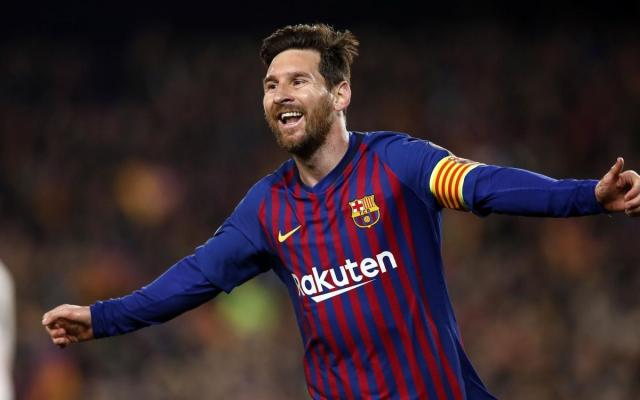 Barcelona forward, Messi cannot be compared with anyone else in football, ex-manager, Ernesto Valverde has said.
Valverde recently revealed that the Argentine superstar is a very easy player to manage no matter who the coach is.
According to him, Messi even reads the game better than some coaches because his ambition to win is just remarkable.
He added that the tricky footballer is always concerned about how every player around him will play at the required level for victory to be assured for his club and country.
His words, "Messi can't be compared with anyone,"
"It's very difficult to tell him if you've seen this or another player when he does things in training that you haven't seen yourself.
"Many times, from the touchline, you're always thinking what can be the best option and, ultimately, he sees it much better than you from on the pitch.
"Messi is a very easy player to coach because he also has a great impulse with respect to the team. He has a great ambition to win, he always feels such an obligation to the game as for the club. He transmits that to the group and it forces everyone to be at a higher level.
"Seeing him play is impressive from afar… but even more so from up close."
On when he was manager, "It's about trying to be superior to a rival and dominate in the game, which is having more chances than your opponent and they have fewer than you,"
"There are times when you have possession and not chances and without chances, you don't have that dominance, but to have chances, you have to have the ball.
"I like being the master of the ball because you take it off your opponent. The question then is if you're deep or not with that ball. Each person has to see how they feel at ease to be able to get their message across.
"Ultimately, possession is a way to win a game. It's a bit magnified by the media, but it's nothing more than criteria. If you want to be aggressive with the ball, you also have to be aggressive without it.
"In my case, it's about wanting to take the initiative of the game and that happens because the opponent don't want to play."