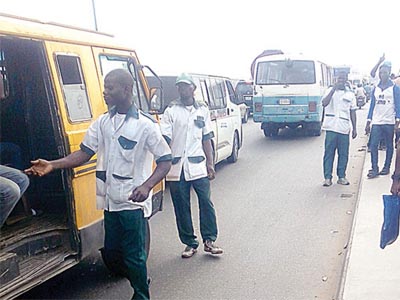 The Nigerian Union of Road Transport Workers (NURTW) has come out to say that its members are in dire need of palliatives from the government because 95 percent of them do not earn salaries.
Mr Kabiru Ya'u, the Acting General Secretary of the union revealed this to the News Agency of Nigeria (NAN) in Abuja today.
According to him, the union is committed to aupporting FG's effort to curtail the spread of the deadly Coronavirus (COVID-19) in the country but the same government should not forget in the sharing of palliatives.
He added that NURTW is also ready to do what it takes to mitigate the impact of Covid-19 all over the world.
His words, "Only skeletal operations are done in some States where lockdown is not imposed. Interstate operations is mostly down.
The union will cooperate with government in whatever way possible to eradicate or mitigate the impact of Covid-19 nationwide.
"We are also in need of palliatives from government, especially since 95 per cent of our members are informal workers and do not earn salaries."