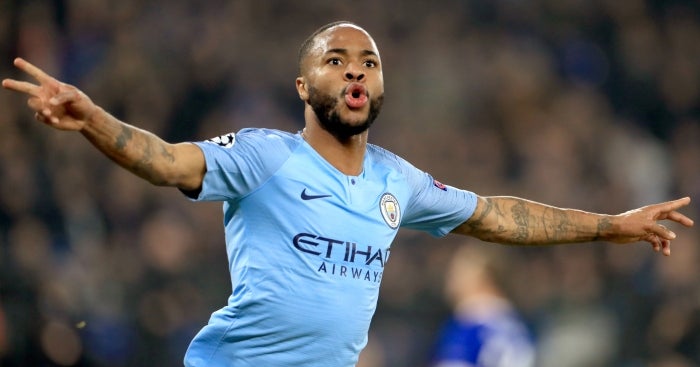 Manchester City forward, Raheem Sterling has come out to say that Steven Gerrard was the first player he was in awe of when he began his football career.
Sterling recently revealed that he was intimidated by the LFC legend at first even if Barcelona legend, Ronaldinho was his main idol growing up.
According to him, legendary footballers will always be great but he does not really dwell on them anymore since he focuses more on himself these days.
He added that the coronavirus pandemic is a massive opportunity for him to be with his family and spend lots of time with them.
His words, "Probably when I was 17, 18, 19 I was in awe [of great players]. [When I was young, I looked up to] Ronaldinho. If you check my history on YouTube, I think I've watched every single clip of his playing career.
"He was a player that I used to go in the garden to try to recreate but it could never be done. I tried it to the best of my ability, but he was something special.
"Steven Gerrard was the first person I felt a bit in awe of – I couldn't believe I was standing in front of him but not now, it's just strictly business: 'I need to beat your team' and it's as simple as that.
"I think they are great players and everything but I don't really dwell on that anymore."
On the pandemic, "It's been weird but we are well – the family is well, the kids are well," Sterling added on how he and his family are coping at home.
"It's another opportunity to be with the family. A lot of time, we're on the road so it gives us an opportunity to be there and take the leading role in the house and give the missus a rest for once!
"At first, I didn't have a structure in place when we first started because I didn't know what was going on exactly but I have to be ready and keep myself fit, while at the same time having the afternoon off to have some time learning and studying with the kids, trying to balance it out in the right way.
"Everyone is well."