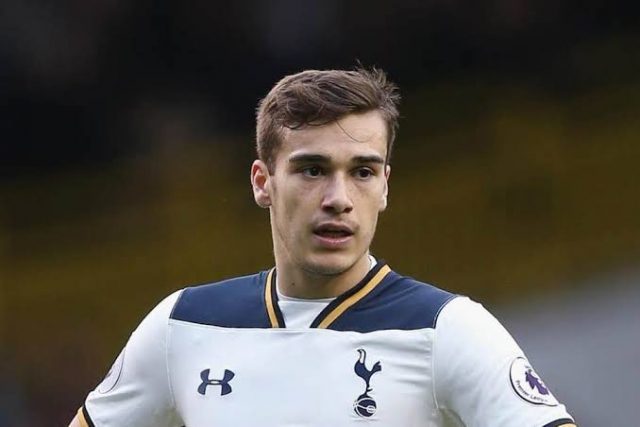 Spurs midfielder, Harry Winks has come out to say that several EPL players are not supporting playing games behind closed doors amid the pandemic.
Winks recently said it is definitely a possibility but it will not sit well with many footballers in the league.
According to him, not having the fans around will feel strange for everyone on the field because they make football what it is by creating an incredible atmosphere.
He added that footballers play and live for the fans, and without them, football is going to be wierd.
His words, "It's a possibility of course and that could happen. It's probably something that not every Premier League player wants to do,"
"It's a strange situation not having the fans there. That's what makes football, that's what makes the atmosphere.
"It's what everybody plays for and lives for, it's for the fans. When you can't hear chanting, when you can't hear the crowd it's going to be a strange situation."
"We had it last season with Croatia away and it was a very strange situation to be involved in.
"It's not something that I like and I know a lot of players feel the same way. It's not something that anybody really wants to do but if it's the necessary action that's got to be done, it has to be done."