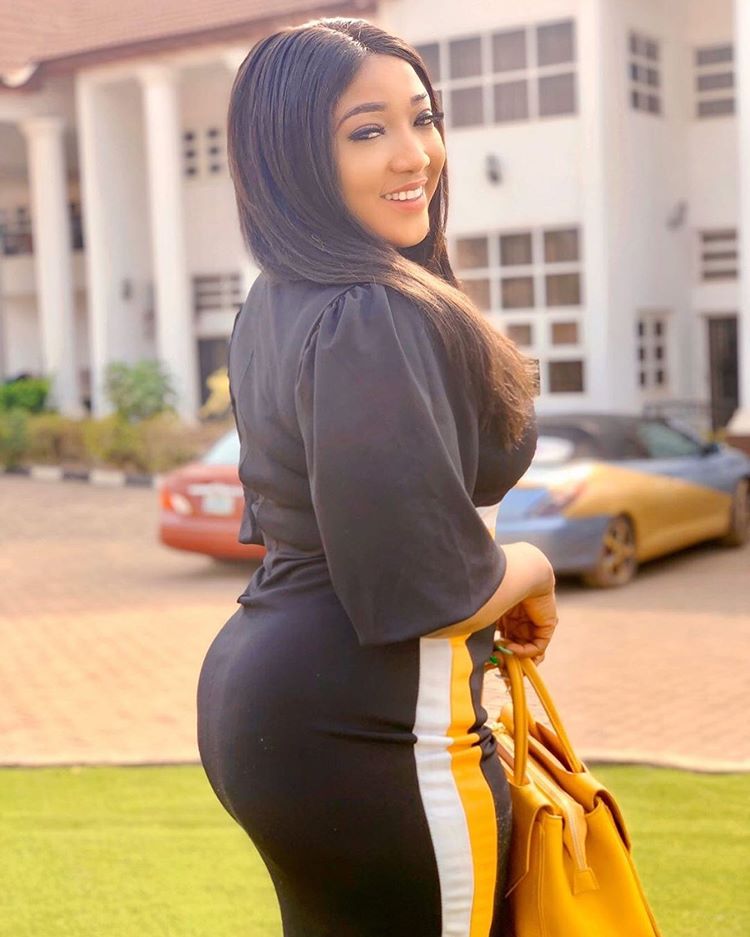 Nollywood actress, Christabel Egbenya has come out to say that she will not mind getting married to a married man.
The movie star recently revealed that she does not care if she would be the 2nd or 3rd wife as long as she is happy with the union.
According to her, she currently has a boyfriend but will still need a rich man who understands her.
She added that she would love it if he is handsome and dark too.
Her words, "When it comes to a serious relationship, for now, I don't have a man. But that doesn't mean I don't have a boyfriend. I need an understanding man. I need a man who will love me for who I am and will support my business and all. It's better if he is rich, handsome, and dark. Who doesn't like better thing? That is every woman's prayer."