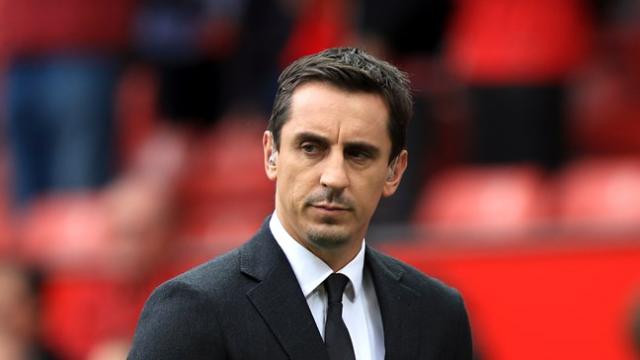 The EPL should keep aiming for a return to action on June 19 despite recent setbacks, Gary Neville has said.
Neville recently revealed that 3 weeks' training is good enough for players to get up to match fitness.
According to him, even if the players will not be 100 per cent, that is not a good enough reason for any more delay ahead of the EPL restart.
He added that June 12 is quite early buy there is no reason to go beyond June 19 for a restart.
His words, "Two or three weeks on top of the fitness work they've been doing at home feels about right,"
"June 12 feels a touch early but there's no reason to go beyond June 19 for a restart.
"I don't see players' fitness being a concern – I don't see them needing four or five weeks. Even when they've had six weeks off for pre-season, within 10 days of going back in they'd be playing games again in pre-season.
"They wouldn't be 100 per cent fit but these are uncharted times. I wouldn't expect the players to be absolutely perfect. I feel two to three weeks is about right to get them back playing again.
"We're constantly told throughout the season that players are overworked, play too many matches. What we can't have is a situation where the players have had an eight-week break to then say they need six weeks of training to get back to fitness. That doesn't feel right."
"If Harry Kane was borderline fit for the European Championships and was going to be back two weeks before the tournament, he'd be saying he was fit and ready to go. I don't see the difference with this situation,"
"If this was a major cup final or league game, and a player had been out for eight weeks with an injury and he only had 10 days of training, he'd be fighting to get into that squad. I don't buy into the need for an extended period of time."