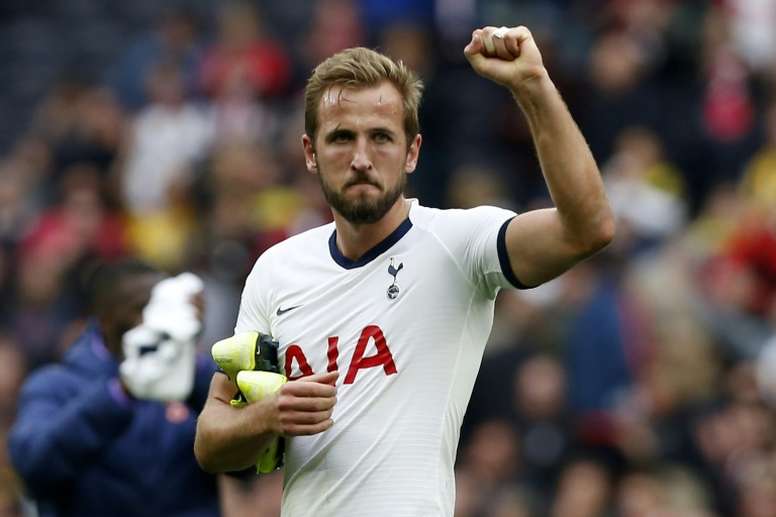 Tottenham will be tempted to cash in on Harry Kane before the transfer window closes, Ramon Vega has said.
Ramon recently revealed that the England captain might hand in a transfer request if the club fails to match his ambition.
According to him, the temptation will always be there for the North London club because Kane will forever be in demand in the transfer market.
He added that no UCL football will also be a factor for the English forward as he always wants his club to fight for the major trophies.
His words, "Temptation is always there. When a guy is in demand and someone is prepared to pay that top dollar, then to be frank, it's business."
"Then with that kind of money you might have three or four players you can buy. I think Harry Kane would command top dollars and with that money you can bring in maybe a few top players."
"It's also a question of does Harry Kane want to go or not? From my point of view, he's a Spurs boy, he came through the ranks."
"But at the same time he wants to win some trophies, you don't want to go for 20 years playing for Spurs and not winning anything. You come to a stage where you think 'I need to go and win some trophies and I can always come back afterwards'."
"A lack of Champions League football will also undoubtedly be a factor for Kane. I think this will be one of the crucial parts of next season; if he sees the club are not challenging for the title or even top four, he might think he'll have to leave, possibly halfway through the season if he thinks they are not going anywhere."
"Next season I think is a very crucial season for Mourinho.
"If Spurs want to play with the big boys, they need to start investing or acting like big boys.
"Saying that, in their defence, the club has been managed well financially in the past and cautiously. That shows you can be close to a successful club but also managing finances well, they got to the Champions League final last year and have not really invested much in the last few years.
"They could have won the league the year Leicester won it and then they get to a Champions League final but have since declined, because they did not invest. If they don't invest again, they could decline even more."