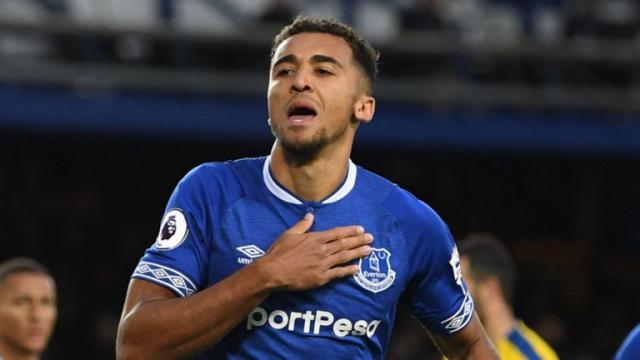 Everton forward, Dominic Calvert-Lewin has come out to say that he has been studying Filippo Inzaghi's game after being compared to the legend by Carlo Ancelotti.
Dominic Calvert-Lewin recently revealed that he wants to build on his recent success at the club.
According to him, Ancelotti is a positive influence on him and he will forever be a manager players can easily learn from.
He added that he is currently fine-tuning certain aspects of his game because he wants to score more for his club.
His words, "Funnily enough, he mentioned it to me before he came out and said it in the press,"
"I had a little YouTube of his goals and I watched a 15-minute reel of him. A lot of his goals are one-touch finishes and he has got great movement.
"You can always learn off him, I am still learning now. I am learning my craft. [Carlo] has had a positive influence on me. At the age I am getting to now, I am evolving and learning my craft.
"I am fine-tuning certain aspects of my game. Beforehand, I was guilty of doing a lot of my best work away from the goal. But now I am getting in between the sticks and putting the ball in the back of the net.
"That analogy from Carlo was more of an emphasis on being in the right place at the right time, not to say I am a carbon copy of Pippo Inzaghi but there are elements of his game that I have been showing in my game and they are one-touch finishes and being in the right areas to put the ball in the back of the net."
On Ancelotti, "I haven't spoken to him about Didier Drogba, no, but to have a manager that has worked with top, top players and strikers in my position is nice to know that he has coached these players before. It is important I take it on board,"
"For me, he has enabled me to fine-tune my game, focus on different things and be the focal point. He has told me I have the ability to do it and be the main man."