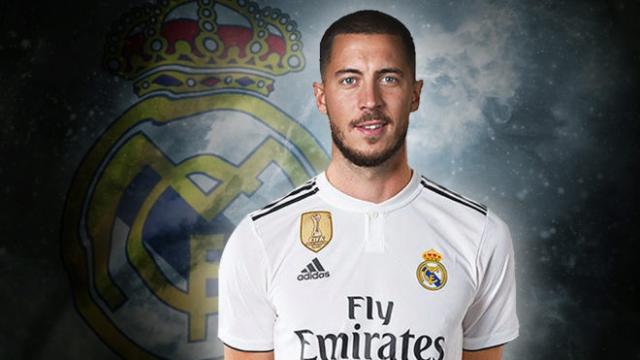 Real Madrid manager, Zinedine Zidane has come out to say that Eden Hazard might play vs Borussia Monchengladbach in the UCL on Tuesday.
Zidane recently revealed that he is very happy to have another attacking option available for the team.
According to him, Hazard fit again is good and positive news for Real Madrid because the club has had problems on the wing this season.
He added that his boys will continue what they did over the weekend vs Borussia Monchengladbach in the UCL since a good 90 minutes performance is needed to seal the win.
His words, "If Hazard is with us it is because he is well and that is good news. We are all happy to see him with us,"
"Tomorrow we will see how we are going to use him. It is very positive news for us.
"We know that the season is long and we are going to need everyone. It is true, I have always said it, because they are players who always play.
"It is true that we have had problems on the wing, but there are other players who can replace them and it will not give us problems."
On the UCL game, "We want to continue what we did over the weekend, playing a good game for the full 90 minutes as a team,"
"Every three days we play a difficult team, like tomorrow. If we use what we have inside us, give a strong performance for 90 minutes, we'll have chances to win.
"That's what we want to do tomorrow."