Liverpool midfielder, Georginio Wijnaldum has come out to reveal the reaction in the dressing room when Aston Villa equalized in the FA Cup. He recently revealed that the players panicked a little bit once the youngsters got a goal back.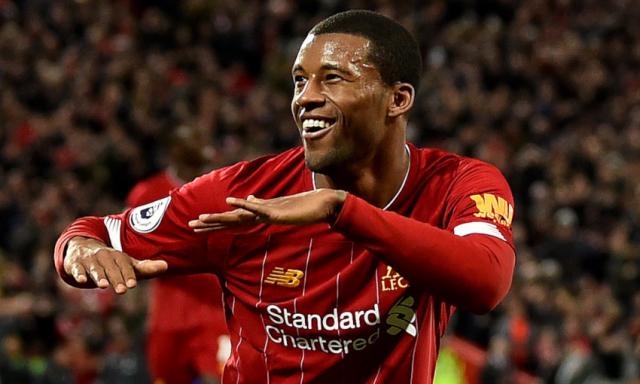 According to him, Klopp and his players actually treated their gameplan like they would for any other match, so the goal conceded was a bit worrying.
He however added that the belief was always there that the Reds will get the job done because the chances were coming.
His words, "We stayed calm and we stayed calm in the dressing room,"
"We said we shouldn't go crazy and shouldn't lose confidence because for the first half an hour we did quite well and created chances but we didn't score them.
"After that the counter-press was not that good so I think it was a deserved goal from them because we didn't defend it well.
"That's what you get in football, because when you don't defend well then the other team, especially with their quality, can create chances and that's what happened and they scored a goal.
"There's a lot of things that can happen against any team so that's what we said at half-time and we just changed a few things around."