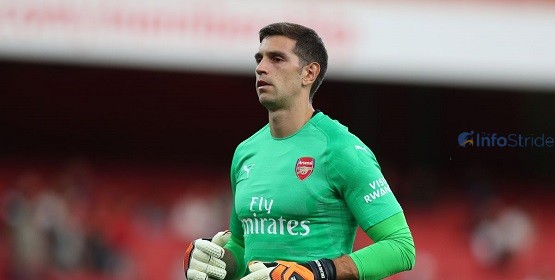 Ex-Arsenal goalkeeper, Emiliano Martinez has come out to say that there was a 95 percent chance that he would be the club's starting goalkeeper this season.
Emiliano Martinez recently revealed that he was finally ready to be the number 1 GK at Arsenal and it took 10 years for him to prepare himself.
According to him, it was really sad for him to know he had no future at the club despite manning the post admirably vs Liverpool in the Community Shield.
He, however, added that he was not upset or emotional about the decision as there was always going to be opportunities to play elsewhere.
His words, "I was finally the No1 and I was ready for it,"
"It took 10 years to get there. You train as a goalkeeper every day, but nobody prepares you for the story of your life.
"Nobody trains you to be frustrated, nobody trains you to cry. What about when you don't play for four months? Will you keep going or will you be mentally dead? I could've done so much more over the years, but finally the world started to see what I'm capable of."
"I thought if I played well that game [the Community Shield], I would be No.1, but afterwards it still wasn't clear who was going to start in the league,"
"I was told that there was a 95% chance I would start against Fulham, but I just thought, 'why not 100%?' Something didn't feel right. Everyone wanted me to stay, but that's when I decided to go.
"I wasn't upset or emotional, I was proud I did it. When I arrived at Arsenal, there were nine goalkeepers in front of me. Every year I had to prove myself, but I left as No.1. That was my story done there."