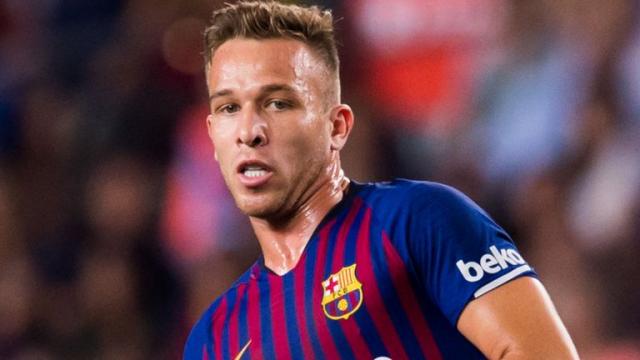 Juventus midfielder, Arthur has come out to say that playing with Cristiano Ronaldo will be the realization of a dream for him.
He recently revealed that he is actually targetting UCL success with the Portuguese at his new club.
According to him, Ronaldo is a great player and it would be a privilege to be his teammate for as long as he plays for Juventus.
He added that winning the UCL is a priority for the Italian club now and he is sure Juve players can make it happen.
His words, "I have had the privilege of playing with great players. Playing with Ronaldo is almost the realisation of a dream,"
"Today is a very important day for me. I thank my family, the managers, Fabio [Paratici, chief football officer] and all those who have welcomed me."
"I haven't talked to the coach in detail yet. But he played football in a unique way, different to others. I feel privileged to play for such a coach,"
"Anyone with an interest in football followed his playing career."
"One of the main reasons for joining was this,"
"Here I can play with important players and the Juventus project is extremely ambitious."
"The Champions League is a priority. I will work with my team-mates to reach that goal and many others.
"We are talking about Juventus, a club with a unique history. It is a team with an important structure – all these factors will always make it unique."