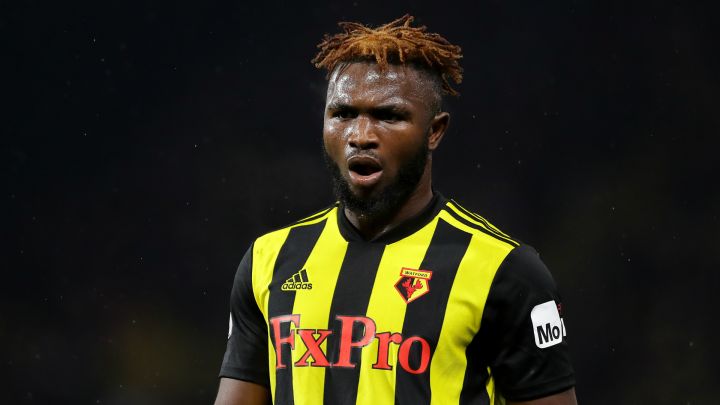 Nigerian striker, Isaac Success has vowed to deliver a more impactful performance for Watford when he returns from injury.
He recently revealed that the recent performances from the club have been underwhelming and he hopes to make things better when he gets back.
According to him, being out is very tough and painful, but it is football and it will always happen from time to time.
He added that he has missed playing for Watford and he will keep trying to work his way back to the squad.
His words, "It's been tough. It was painful, but it's football and it happens. I'm just trying to work my way back to the squad as I've missed playing with the team,"
"We need to get back to the Premier League as quickly as possible, so I'm looking forward to getting back and achieving our goals.
"I'm very excited. The last five months have been boring. I've done a lot of work and I know it's going to be an emotional first game back after six months out, but I'm ready for the challenge.
"Sometimes I feel disappointed with myself as I've got the qualities and everything a forward player will need.
"I need to do the right things and wait for my chance. I think I've got lots to offer the team. It's been disappointing not getting the chance [over the years] and being injured a couple of times when it was time for me to explode."
"I just need to keep working as there is so much more to come. It's time for me to deliver for the team and the fans as they have been waiting too long. The wait is now over."