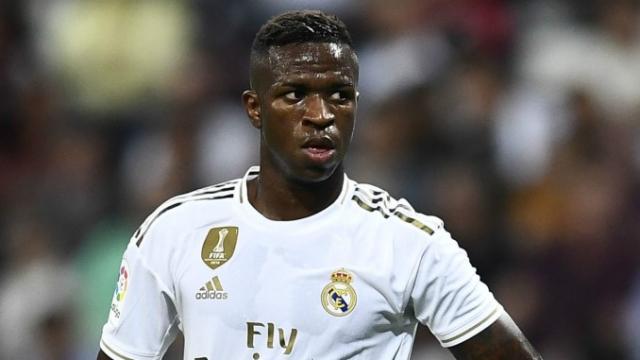 Real Madrid youngster, Vinicius Junior has come out to say hail Karim Benzema for being his idol.
Vinicius recently revealed that the Frenchman has played a major role in his development at Real Madrid till date.
According to him, it is a huge honor to play alongside Benzema and he has actually helped him improve his game in several ways.
He added that it is a dream to play with Karim and all other Madrid players, and he would keep listening to their advice.
His words, "Karim is an idol, it is an honour to play with him,"
"We always talk about what I can improve, also how he can help me.
"When I arrived, he did not know me but he still started to help me. He helped, and now he continues to do so, he tells me to be calm and helps me make the best decisions.
"It is a dream to play with Karim and with all the players who are here. I take advantage of all the moments with everyone and I listen a lot because they help.
"They know that I listen a lot and I learn with them."