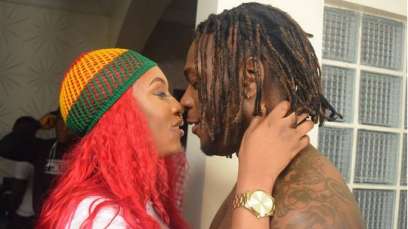 Burna Boy just released the fourth single off his upcoming album 'Outside' under Atlantic Records, expected on the 26th of January, 2018. The song is titled 'Heaven's Gate' and features Grammy nominated British pop singer, Lilly Allen.
He sang about his preparedness to go to great lengths in defense of everything he holds dear. He describes himself as the "Undisputed heavy weight champion till I'm old and very grey" and declares his willingness to knock on heaven's gate to protect them.
Produced by Fred Gibson, Heaven's Gate is accompanied by a colourful video with familial settings.