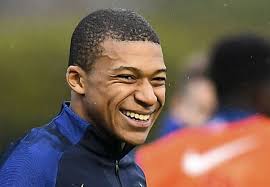 There did not seem to be anything particularly pressing to talk about when speaking with a group of British journalists at a Paris hotel in October 2014, so Monaco vice president Vadim Vasilyev shed some light on the new path his club wished to take. The short-lived boom period on the Cote d'Azur appeared to be over. Radamel Falcao and James Rodriguez, both signed the previous year for huge fees, had been moved on during the summer as Monaco sought to cut their cloth according to the demands of financial fair play. Many frills that had brought attention on the global stage would have to be dispensed with. A recalibration focused on developing younger players would follow, and it would, Vasilyev expected, take some time.
"We have the same ambitions but we have to modify our strategy," Vasilyev explained. "It will take a longer time now. But the president [Dmitry Rybolovlev] remains ambitious and we want to play a top role, first of all in French football and eventually, we hope, in European football."
The latter, in particular, has come around sooner than anyone could have expected, and that fact will be inescapable to anyone watching events at Stade Louis II on Wednesday night. When Monaco walk out to face Juventus, they will do so as Europe's freshest, most vibrant top-level side; Monaco are on the verge of winning Ligue 1 and now have a realistic chance, almost unthinkable two and a half years ago, of winning their first Champions League title.
The team have gone, almost in an instant, from personifying the kind of excess associated with this gilded, glamorous principality to operating as a beacon of stability, planning and progress. If there is a neutrals' favourite in this year's last four, it is manager Leonardo Jardim's fearless and free-flowing Monaco. This will, unmistakably, be their biggest test yet. While the victories over Manchester City and Borussia Dortmund — not to mention Tottenham in the group stage — were won through scintillating football, there is something far more practised, more gnarled and knowing, about the Italian champions than any opponent Monaco have played so far.
Juventus are a European winning machine par excellence; they cut a predictable dash upon arriving at the stadium on Tuesday evening, and as Juve keeper Gianluigi Buffon faced the media, his very presence was a reminder of the job Monaco face. They are up against a side whose spine is stacked with experience and who have ice coursing through their veins.
Juventus have a persuasive case to be the best side in Europe; they keep you out at one end and pick you off at the other, and with 21 years having passed since their last anointment as European champions, they have their own motivations for seizing this opportunity.
That last Juventus title came in 1996, and there are parallels between this Monaco side and the Ajax XI that Juve defeated on penalties in the final. A thrilling young Dutch team would lose several key players in the months after that agonising reverse in Rome; Nwankwo Kanu would sign for Arsenal, Finidi George for Real Betis and Edgar Davids for AC Milan. Patrick Kluivert would depart the following year, and Ajax, thrusting and fearless in that era, have not been the same since.
The difference is that Ajax's tyros had already won the Champions League a year previously. Monaco – who, Buffon said in an unwitting nod to the Eredivisie club, play "total football" — would love to do the same. The fear, despite Vasilyev's recent assertion that they do not need to sell any of their players, is that this year's team may be a fleeting delight. They have an average age of 24 and the vultures are circling. Kylian Mbappe, just 18 and with 15 goals in his last 16 games, attracts the most attention, but Bernardo Silva, Tiemoue Bakayoko, Thomas Lemar and the explosive full-back pairing of Djibril Sidibe and Benjamin Mendy have brought the scouts flocking too.
Monaco are financially stable, but their place in the European pecking order remains at least one notch below the bigger teams in Spain and England, for example. It is impossible not to sense that this blend of players are in the throes of their only shot at glory together before being picked apart by the continent's big spenders.
Buffon, himself chasing the first Champions League trophy of a storied career, suggested the rigours of a 180-minute tie might favour Juventus, but acknowledged the force that lies behind Wednesday's hosts. "I also believe Monaco, being a young and vital team, will have the enthusiasm and healthy lack of cynicism that youth gives you," he said. "I too was a young player and know full well what it means to play in games where you feel unbeatable and indestructible."
Except for thrashings at the hands of Paris Saint-Germain in the two French Cup competitions, that is exactly the feeling Monaco give off — those are the only games in their last 13 that Monaco have not won. But Juventus, with a single defeat in their last 21 games and eight clean sheets from their 10 Champions League ties this season, hardly seem any less sturdy — and in this tie something will have to give, be it youthful precociousness or the sagacity of experience.
There is one thing that suggests Monaco, whether or not they clear this hurdle, won't be going away anytime soon — and that the plan Vasilyev laid out has the potential to deliver year on year. Two seasons ago, they met Juventus at the quarterfinal stage, the Old Lady winning a tight and drab tie by the odd goal. Only three of the side that started the second leg at Stade Louis II are likely to start on Wednesday; among the other Monaco players involved in 2015 were Anthony Martial, Layvin Kurzawa, Geoffrey Kondogbia and Yannick Ferreira Carrasco, all young players who rose to prominence at the club before moving on for significant fees. If that side was the first to sprout from their new approach, this season's team is a further development — and the state of their recruitment and youth setup hint at more successful iterations to come.
Monaco have thrived under Jardim after hiring him to replace Claudio Ranieri, primarily due to an ability to develop players. "We needed a coach that will be closer to the club's management, that will be part of our long-term strategy, that will have a focus on developing young players," Vasilyev said during that meeting in Paris. And perhaps Jardim's club will keep their place at the top table that way — reinventing and shape-shifting every year or two but staying ahead of the competition through the quality of talent they produce.
Regardless of the future, over the coming seven days the here and now will take priority. It is hard to call them favourites against a side that overwhelmed Barcelona — but anything like the verve Monaco have shown on this stage in the last eight months would give them a chance of delivering something far above and beyond the vision Vasilyev and the rest of their board drew up in 2014.