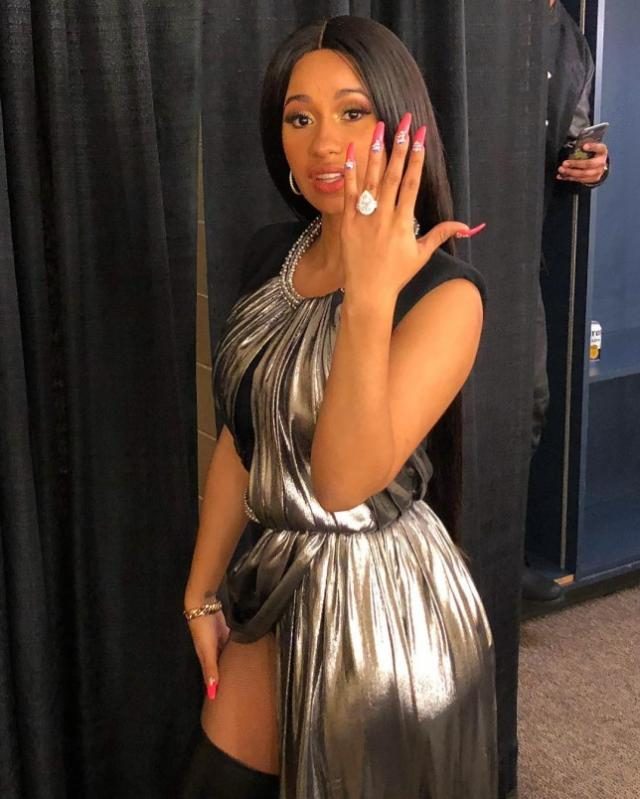 Cardi B has teased a new project, which she says she wants to release in September.
The rapper released her major label debut album 'Invasion Of Privacy' in April. In a four-star review, NME said: "Sure, she name-drops Fendi so often that she'd better get a discount next time she's on Fifth Avenue.
But overall, this is a remarkably confident and compelling debut from a superstar who's put in the graft."
The star shared details of what she's been working on since with her fans on Instagram Live on Wednesday (August 8). "There's about five songs that I was supposed to put on 'Invasion Of Privacy' but they didn't fit and make sense," she said. So I'm gonna put it on this project that I really want to put out on September 1st, but I'm missing like four or five songs."
She added that the project might have to be released a little later, though, due to her busy schedule. "I got four or five songs I gotta finish for this project and I got like six features I still got to do [for other artists]," she explained.
Cardi gave birth to her first child last month (July 10). She announced the birth of her daughter with Migos star Offset by posting an artful nude photo, taken before the baby was born, on her Instagram page. She captioned the post: "Kulture Kiari Cephus 07/10/18."