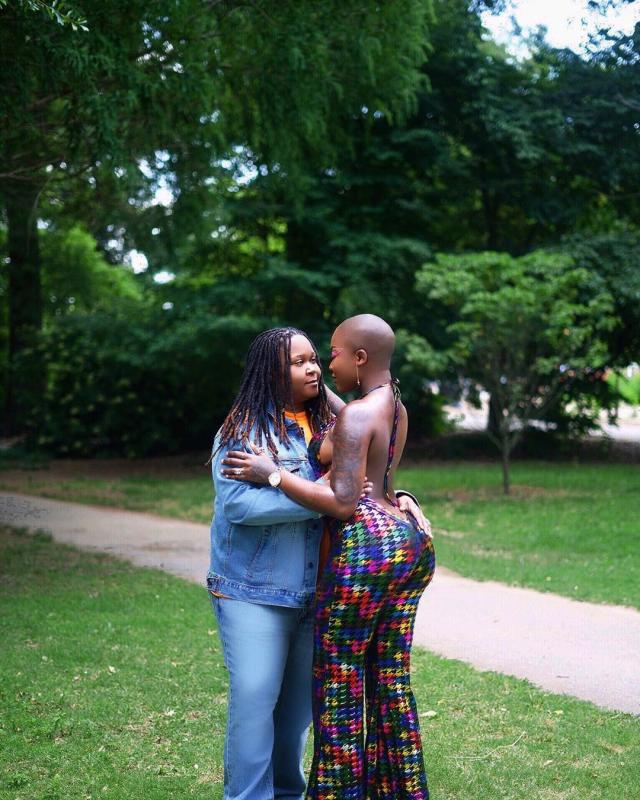 Charley Boy's daughter, Dewy Oputa has come out to blast her father for going online to discuss her sexuality.
Dewy Oputa recently revealed that her dad is obviously using her story for follows, and she does not appreciate it.
According to her, the topic was talked about 2 years ago and that should be that, so she does not understand why he is bringing it up again now.
Charly Boy reacted by begging her to not be angry because he only wants the world to know he is proud of her.
Her words, "But just a few days ago… you know what never mind, we already did this in 2018. Imma let you post your lil content for your follows."
See their words,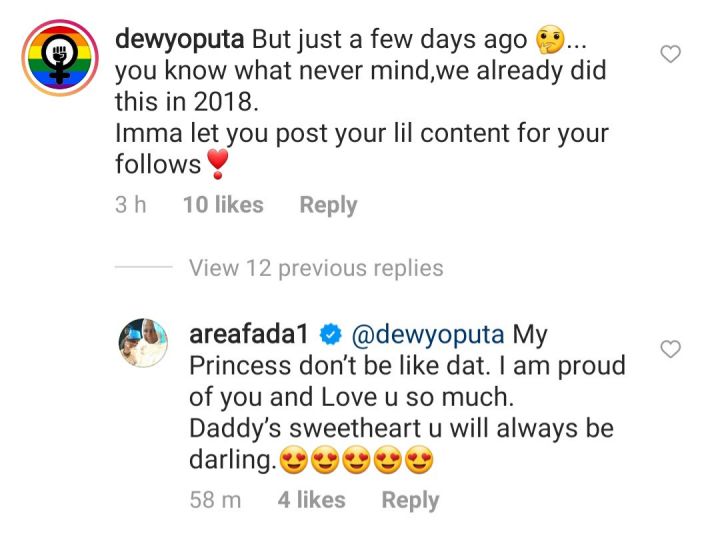 LOL.