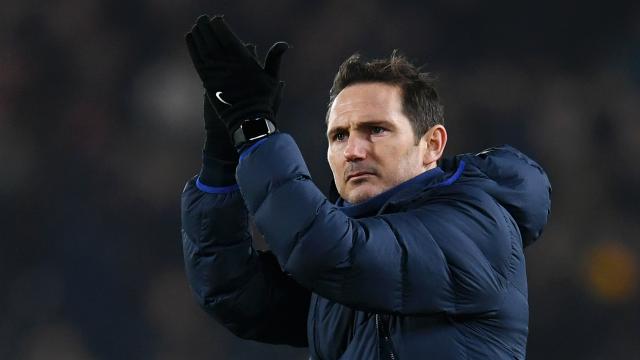 Chelsea manager, Frank Lampard has come out to say that his players showed great character and commitment vs West Ham.
He recently revealed that the victory will be a boost for confidence for his boys and it is a reward for the hard work his players have put in.
According to him, losing two games back to back was very hard because of the high expectations on the squad this season, so there was a bit of tension going into the game.
He added that the season is looking different to every other season, but he is pleased with how his players worked hard for the win tonight.
His words, "The game was hard,"
"We started really well and in the second half where we did not get the ball and stopped playing.
"The sub, [Mateo] Kovacic coming on, got us on the ball a lot better. You are delighted when you get that second and third goal.
"A team like West Ham can hurt you at any moment.
"It wasn't vintage tonight. I thought there were some good parts; the best part was the character coming off the back of two defeats."
"This season is looking different to every other season,"
"It is hard at a club with expectations that we have and the squad we have.
"If you are winning, or are unbeaten for a long time, then things move swimmingly well. It is much easier to manage, and you get a few challenges when you lose a couple of games.
"It is hard; I have to be the one that drives it. There was a bit of tension going into the game, in a good way. The players were like that and you have to fight through it.
"When you come off it slightly, there is no easy way back other than a bit of graft. We showed that tonight without being beautiful.
"It will help confidence. As a squad, I thought it would be tough for us as we have to grow a bit of character in games.
"We suffered at Wolves, we should have dealt with that game, and today we dealt with a game that was potentially very tough."