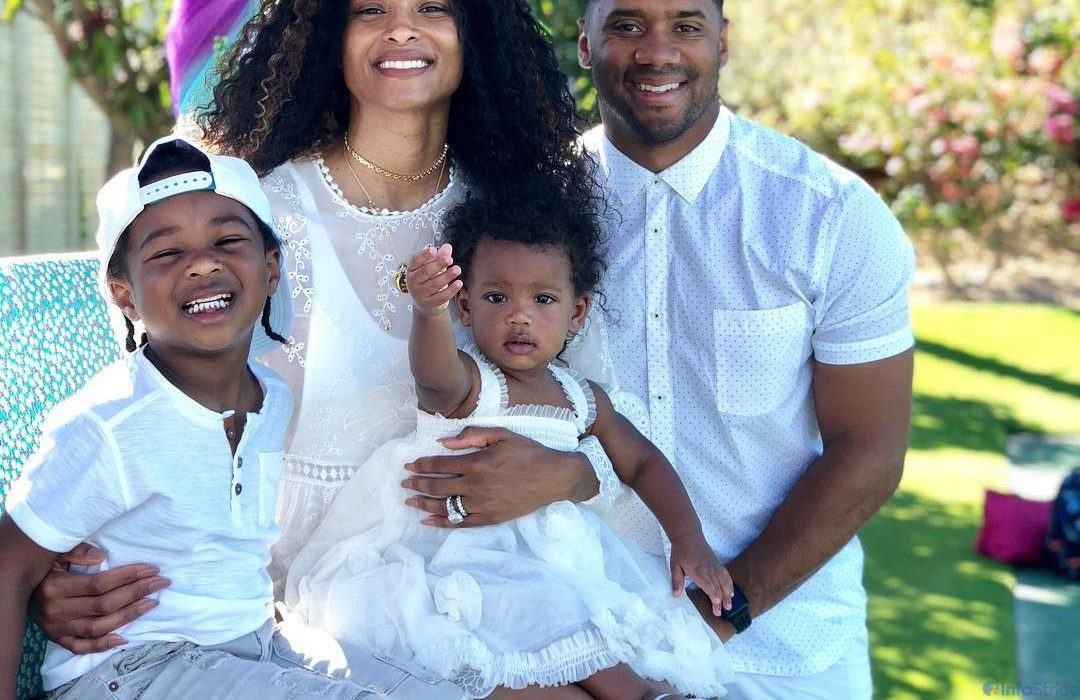 Popular celebrity, Russell Wilson has come out to share how Ciara almost broke his throwing hand.
He recently revealed that it all went down while she was in the delivery room to give birth to their 3-year-old daughter, Sienna Princess Wilson.
According to him, she simply held so tight to his right and left hands and squeezed it so hard while she was feeling the pain of childbirth.
He added that he came out to talk about it so she would know how to adjust ahead of her next childbirth experience.
His words, "Last time, she grabbed my hand. She almost broke my hand."
"She was squeezing my right hand. I said, 'Baby, baby, baby, other hand, other hand.' So, she grabbed my left. So, hopefully, she'll know this time."
On Coronavirus, "Obviously, COVID's been such a crazy thing right now with the pandemic and everything else."