Today being the "World Mental Health Day", the World Health Organization has identified looking out for ourselves and others as important. According to the World Health Organization, "close to one billion people have a mental disorder".
Going further, the Organization identified depression as a cause of illness and disabilities in persons and informed the populace that every 40 seconds at least a person dies from suicide.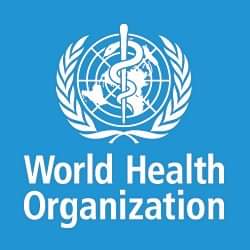 As a result of the COVID-19 pandemic the World Health Organization has identified fear as a major challenge to several people. For instance, health care workers go to work with the fear of contacting the virus, students on the other hand are anxious about their future as virtual learning has become the norm since the outbreak of the pandemic.
while those living in poverty with limited protection from COVID-19 are scared for their lives. And for those having "Mental Health Condition", they experience more social isolations than before.
The negative effect of the pandemic on the economy is obvious as some business owners had to lay off their staffs, while some even shut down.
Subject to past statistics of emergencies there will be increase in the need for "Mental Health Support". There is the need to invest on mentel health programs both at national and local levels which have been ignored for years due to lack of fund.
The World Health Organization, further stated that the main purpose of this year' "World Mental Health Campaign", is to bring about increased investment in "Mental Health".
Source: WHO