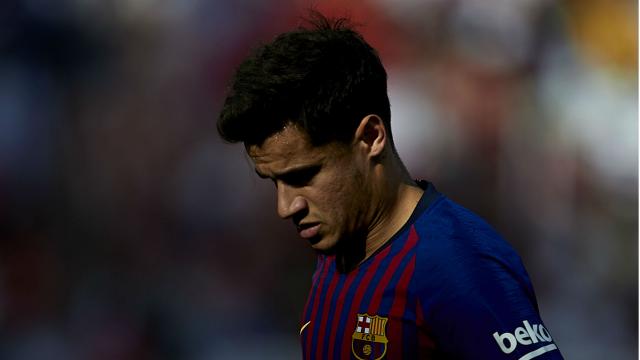 Chelsea will not be discouraged by Philippe Coutinho recent injury woes, Rivaldo has said.
He, however, revealed that there is still no guarantee that the ex Liverpool star will make the switch in the next transfer window.
According to him, Chelsea are still the favourites to sign Philippe and there is a plenty of time for Philippe to recover ahead of a potential transfer back to England.
He added that he still believes Coutinho has the quality to succeed as a footballer but he is presently at a tough and volatile stage in his playing career.
His words, "Chelsea are the favourites to sign Coutinho and I don't believe they will be put off by his recent injury. After all, next season is still very distant and he will have enough time to a completely recover.
"On the other hand, if the transfer doesn't go forward and he stays at Barcelona perhaps a salary reduction, based on the player's decision, could earn plaudits from the club's board and maybe let him show that he is eager to remain at the club and finally prove his worth.
"Yes, there are many clubs already reducing their players' salaries because of coronavirus crisis, but if the player takes a step forward in that themselves it would be seen as the attitude of someone interested in remaining at the club. Much could happen before next season and we can only wait for the next chapters of this story."
"I still believe Coutinho has the quality to succeed,"
"But sometimes football is tough and volatile.
"The misfortune you might have at one moment can be overcome, so Coutinho must keep calm and be confident about the future because he has lots of quality to shine at any club. This is a delicate moment for him and he must stay positive that things will turn for the better soon."