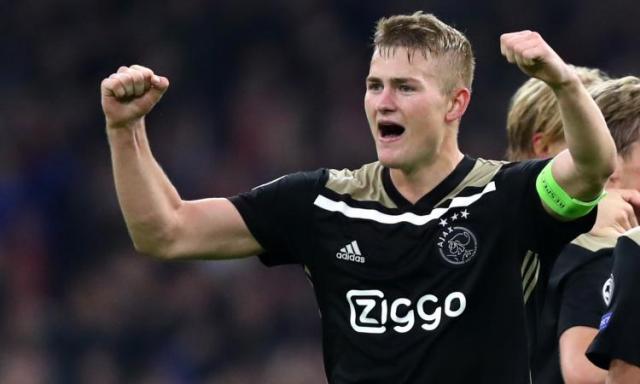 Matthijs de Ligt's decision to sign for Juventus rather than Barcelona or Manchester City was surprising, Ronald de Boer has said.
De Ligt recently came out to say he felt he would've made a different choice but he respects his decision.
According to him, the clubs that play like the Ajax he left were Man City and Barcelona, so he thought picking either of them would be the perfect choice for the Holland defender.
He, however, added that De Ligt has character and he trusts him to keep working hard to be one of the best of this era.
His words, "Clubs closest to the Ajax system like, Man City and Barcelona were interested,"
"It would have been easier to adapt. I thought he would have made a different choice, but I respect the decision very much."
On if he would be a success in Italy, "I was working in the academy of Ajax, I immediately liked his character: serious, intelligent, kind, he never complains, he works hard and learns,"
"And then he always had the skills of the great defender. He understood where the danger was coming… I remember him at under-14 level, when he returned from the following year 30 centimetres taller. He will be one of the best of this era, sure."