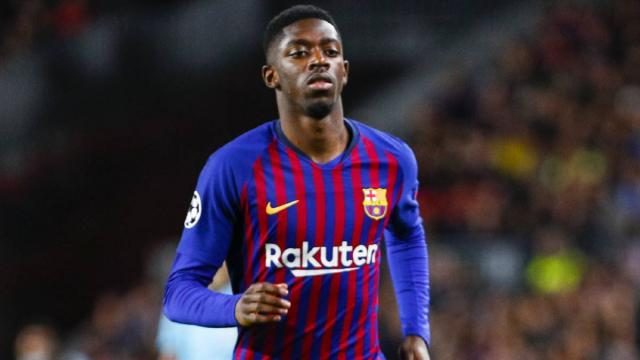 Barcelona forward, Ousmane Dembele has to prove that he wants to play for Barcelona, Rivaldo has said.
Rivaldo recently revealed that that the Frenchman is yet to justify his €105 million (£95m/$123m) price tag.
According to him, Dembele must show that he is willing to become a key part of Koeman's plans by taking responsibility on and off the pitch.
He added that the fact that he rejected a move in the transfer window would not be a problem if he was playing regularly at Barcelona.
His words, "Ousmane Dembele rejected a move in the transfer window. That wouldn't be a problem if he were playing regularly but that's not the case as he continues to get injured or miss training schedules and that's not good,"
"He is an excellent player but he needs to prove that wants to play and take responsibility. The club paid a lot for him and they aren't seeing any return from that yet. Let's see if he can show the commitment that he'll need to become an important member of Koeman's squad."