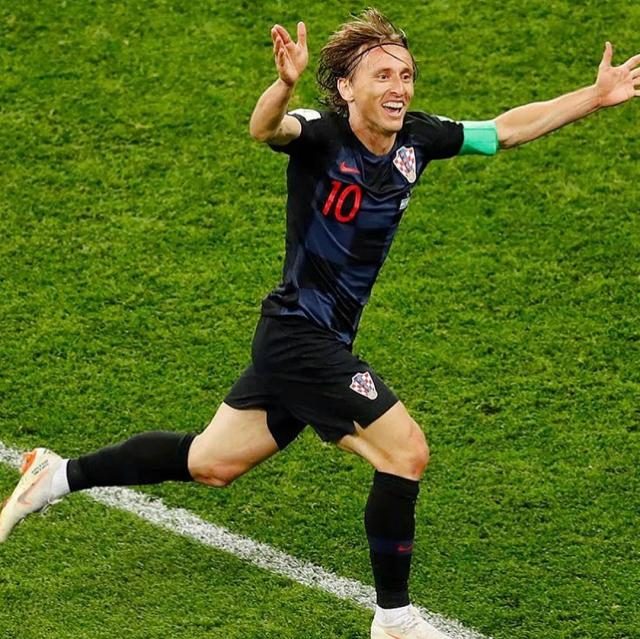 Luka Modric moved to Tottenham Hotspur in 2008 England had endured a summer without tournament football, having missed out on the European Championships. The Croatia midfielder would spend four seasons at White Hart Lane and it was a period in which he had a close-up view of the travails of the England team; the angst, anger and division that characterised the feel of it.
England would qualify for the 2010 World Cup and Euro 2012 but there was little to write home about from either. They flopped at the former, with one of the low points being Wayne Rooney's on-camera critique of the jeering travelling support after the group‑stage draw with Algeria, while they went into their shells at the latter to exit on penalties to Italy.
Modric remembers all of the stuff about the disconnect between the nation and the squad; how managing England was the Impossible Job. It would remain the case after his transfer to Real Madrid. As he racked up the titles, including one Champions League after the other, England continued to resemble a stuck record.
What worries Modric and the rest of Croatia, as they prepare for the World Cup semi-final against England in Moscow on Wednesday, is their opponents' new-found unity. Quite simply, it is not supposed to be this way but, listening to Modric and other members of the Croatia set-up after their penalty shootout victory against Russia in the quarter‑final on Saturday night, it was plain that Gareth Southgate's work has left them wary.
"They are looking strong as a team," Modric said. "I don't know if there is a different mentality but it seems that they are more like a team. They have this togetherness that is very important to have success."
Davor Suker, the former Croatia striker, who is now the president of the country's football federation, echoed Modric's sentiments. "What I would like is to face the England team of before but now they are very strong and we have to respect them," Suker said. "It is not money that will play – or Ferraris or watches. It will be 11 warriors against 11."
Modric played with the England defenders Kyle Walker and Danny Rose at Tottenham while he remembers the baby steps of Harry Kane into the professional game. Kane played a clutch of Europa League ties at the beginning of the 2011‑12 season, including one – a 2-1 home defeat against PAOK Salonika – in which he and Modric started.
"Harry was young and just coming up," Modric said. "He was always a hard worker. I actually remember one story about him but I will keep it to myself."
That little tease drew a predictable reaction from the journalists in attendance but Modric was more forthcoming about a couple of matters that stand to shape the semi‑final – England's set-piece prowess and the respective levels of fatigue.
Modric and his team-mates watched England's 2-0 regulation time win over Sweden in the quarter-final earlier on Saturday and they noted how Harry Maguire's headed opener from a corner had shaped the occasion. Corners or free-kicks have led to seven goals for England in the tournament.