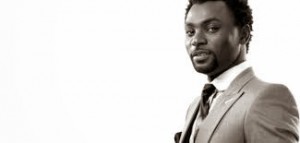 I came across this article written by singer — Etcetera and decided to share
Enjoy: –
Some days ago I was at a friend's place and was asked by his sisters if I was traveling abroad for the wedding of a colleague that is still being talked about on blogs and on all social networking sites in nigeria and I said no I wasn't. But what struck me as odd was when one of them asked me "is she getting married to a BRAND NEW husband or a 2ND HAND husband"?
I stared at her in shock and confusion because up until that moment, I had never heard of a phrase as "brand new or 2nd hand husband. It became a heated debate amongst people in the house that day. 'WOW', I never thought a phrase like 2nd hand can be attributed to a human being. I know it is only applicable to objects. At first i was angry. How could they have said such.
But as crazy and odd as it may have sounded, they drew my attention to their observations that it is a trend currently popular amongst female celebrities in nigeria. The guys in the house even tweaked it into a joke.
Adding that it is a normal thing in nigeria that when you can't afford a brand new car you go for a 2nd hand one. I couldn't help but laugh at that one. But on my way home, I thought about it for a minute and asked myself if truly a 2nd hand or brand new theory can be a determinant in finding a husband? It got me staring at every car passing by, trying to understand the rational behind the argument of a 2nd hand husband and a brand new one. How do you determine if a husband is a 2nd hand? I asked myself. I was later told that a man becomes a 2nd hand if he was previously married or is still married to another woman before taking a new wife.
And that a 2nd hand husband just like a 2nd hand car comes in two types. Nigerian used and Tokunbo. Meaning the husband who was previously married and living here in nigeria is the "nigerian used", while the one shipped in from abroad is the Tokunbo version. Shocking isn't it? Ok, let us analyse this for a minute. It is a known fact that in nigeria, when you want to buy a 2nd hand car you are strongly advised to take a mechanic with you. So can you also do the same with a 2nd hand husband? Should it also be recommended that when going for a 2nd hand husband you should make sure to take a medical doctor to administer all the necessary check ups to be sure you are not getting damaged goods?
Because in the true sense of it, a 2nd hand is a 2nd hand whether car or husband.
And If the carburetor of a 2nd hand car can easily pack up on 3rd mainland bridge, it means a 2nd hand husband can also pack up on the way to the alter. As these thoughts were spinning in my head, I began asking myself the same questions they asked me. Why do nigerian female celebrities prefer 2nd hand husbands. Or Why would anyone prefer a 2nd hand husband? But come to think of it, Is it that our female celebrities can no longer afford the luxury of waiting for the brand new ones to come along?
Or have the brand new ones refused to be fooled by the razzmatazz or flashy make ups, thick foundations, artificial nails, Brazilian hair and Peruvian eye lashes? Can it be attributed to a thing of choice? They said a 2nd hand husband is often an Alhaji or an Otunba with pot belle and deep pocket. Is it because of the money or societal status of the men? As long as he is fully loaded she really does not care. Some went further to say that a 2nd hand husband is already tested and trusted with a confirmed rate of performance and durability?
So figure a female celebrity asking her colleague, "What is the mileage of your 2nd hand husband? And she replies "Ahhh I nor know say hin former wives don finish am oo.. Na shaft I marry ooo, My sista nor be small thing ooo, even my doctor sef say him liver go soon park up. And na for hospital I dey sleep for the past 3 weeks. Just like 2nd hand car owner dey sleep for mechanic workshop everyday. As my Curiosity got the better of me, I asked them for names of female celebrities with 2nd hand husbands. I was shocked beyond recognition that the list they gave me was as long as the distance from mile 2 to Badagry. According to the list, almost all married female celebrity in nigeria has a 2nd hand husband and even some of the female celebrities themselves are 2nd hand. And some of the male celebrities also have 2nd hand wives or they themselves are 2nd hand. Well, if you don't believe me, make a list of your own and be amazed as I am right now.
My conclusion is that the issue of 2nd hand husband is not peculiar to entertainers. It is a general societal disease and it is as a result of too many failed marriages we have in the society at large. While nobody should be blamed for falling in love or getting married to whoever he or she chooses, it is also important that we position our lives to inspire the children and future entertainers who see us as role models in the society. You may argue that it is not the society's business what you do with your affairs. Which is very true but also remember that being a celebrity makes your life a public affair. So go ahead girls, take home the 2nd hand husbands, it is your choice and it does not matter even if he looks like an "accidented" car with scary mileage.
If you love him that much and he has some money to spend, you can take him to the highly skilled american body mechanic called Dr. 90210 to panel-beat and mask all his dents. And if you are fortunate to find one whose mileage is manageable, you can take him to Ladipo market, buy the missing body parts and get a local panel-beater to fix him. And if you are a handy-woman, You can even do the servicing yourself by getting a complete first aid kit with bandages, Ampiclox and mentholatum and massage his joints every night before sleeping.
Support InfoStride News' Credible Journalism: Only credible journalism can guarantee a fair, accountable and transparent society, including democracy and government. It involves a lot of efforts and money. We need your support. Click here to Donate