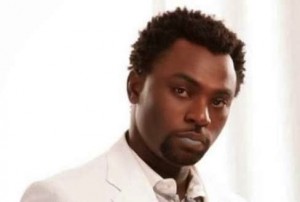 Nigerian singer — Ecetera seems to have found a new joy in writing, his writings re always aimed at other celebs.
This time, he focuses on Maheeda and her indecency. He says people to leave her alone.
Read the article below: –
READ
For any social network groupie, a name like Maheeda doesn't need any form of introduction.
All thanks to her for stripping down Nigeria's entertainment Walk Of Fame or Walk Of Shame, stirring up emotions on her wake. Maheeda would have probably been sitting on a long thing if she had decided to lull her way into our hearts. But instead, she chose to put everyone on a much longer thing with her strip tease. And in the process, she snatched the "Queen of the unclad" crown from Afro Candy with her head still attached to it.
Judging by her body language, anyone gunning for that crown should be ready to outstrip her and inspire more damning comments than hers, something like, 'Maheeda please put on your pants,' 'Tufiakwa, Maheeda you are a disgrace to womanhood,' 'Maheeda please go get a shave,' 'Maheeda you are a prostitute, you are crazy, you are rotten,' and so on. These are comments that have helped in her star quest. But the clear consensus from supposed haters and secret admirers alike is that Maheeda is hot. And in showbiz, that's the least crime anyone can be charged for. In other words, blaming Maheeda for exploiting the show part of the business whether to her advantage or not is a matter for another article.
Some of you reading this article know for certain that if Maheeda was getting paid for every of your clicks on her posts, she probably would be one of the richest celebs in Nigeria today. For God's sake, enough with the hates. Leave Maheeda alone. Everything she does is off a well-written script and she plays her role perfectly well just like Kim in keeping up with the Kardashians. And I guess everyone but Nollywood can see her potentials. Well, who can blame our poor dear Nolly? It is not her fault that she was born blind. Whether anyone sees it or not, it is without a doubt that she has made a powerful statement and used controversy to boost her career. Her stunts are no way different from what we have seen in the past from well known artistes in other climes.
The charges brought against her by some self-righteous critics are ironic considering that a lot of our musical videos today are about shaking of bum bum by semi-unclad vixens.
Is she seeking for attention? Of course she is. But aren't we all here in entertainment for that sole purpose? Yes, she is pulling a stunt, but not a crass and irresponsible one like most people say. NBC can never be too quick to wield its hammer and lecture of why it should not be allowed for public viewing, because the kids can easily get traumatised. Some of today's teenagers will easily wave it off as nothing. Besides, Maheeda has never said she wanted to be a role model for kids.
That is Ben 10's Job. All my life as a musician, I have never come across anything as the perfect formula for making a hit song. You can only decide a more convenient and cost effective way to publicise your works to your audiences. It is said that there is no bad publicity in entertainment, meaning the criticisms further point her in the right direction towards her desired aims. indecency and music videos are two things that go great together. Artistes have been pushing envelopes for years and using their bodies as extras to woo audiences.
From Alanis Morissette's "Thank U" to Lady Gaga's "Telephone," artistes have been stripping down in their videos. In 1999, the American rock band, Blink 182 moved down the streets almost unclad in their "What's My Age" video. D'Angelo revealed his well chiselled abs and almost revealed his man-hood in his year 2000 "Untitled" (How Does It feel). Robbie Williams also stri*ped off his clothes and even his skin to impress girls in the "Rock DJ" video that same year. More artistes have gone unclad or semi-unclad in their music videos, like Britney Spears and Madonna, while Erykah Badu's very popular "Window Seat" video shows her stripping off her clothes while walking through the famed Dealey plaza in her native Dallas.
Television in Nigeria is fast becoming a graveyard of dead and boring programmes due to the strict regulations of NBC. While videos like Maheeda's and Timaya's Ukwu are gaining more viewers for cable TV channels.
I recently stumbled on a TV interview with Maheeda angrily talking about the comments made by Charles Novia about her personality. It was an interview that revealed nothing we didn't already know about Maheeda anyway. But how monotonous can an interview get, asking Maheeda how many minutes she takes to put on her panty hose? How she pictures her as someone who loves getting dressed beats me. Hello, your question should be how many minutes it takes her to get undressed. I guess Maheeda only got dressed that day because the TV station must have insisted on it. And the fact that they are not a cable TV channel. I am sure Maheeda would have loved having NBC choke to death watching her unclad tattoo-riddled body on TV. Who wouldn't! Not that the death of NBC would have bothered any entertainer anyway, least of all Maheeda.
NBC's funeral might even call for street carnivals all over the Nigerian entertainment-dom. Nobody requires NBC approval to take off their clothes. I remember seeing a video teaser of Maheeda for the first time on facebook and I thought it was indeed interesting. But I will quickly advise anyone who intends going on a unclad pilgrimage like Maheeda's, to first and foremost develop a thick skin as a buffer for public backlash. But some entertainment stakeholders will argue that the only true contingency in entertainment is get criticised and get popular with it. I won't be wrong to assume that a lot of people actually await her next stunt.
There's definitely no wahala in indecency as far as the world of art is concerned. In entertainment over the years, we have seen crazier things done with the intent of getting the message across. Erykah Badu for instance got a fair dosage of criticism and respect for her "Window Seat" video. Maheeda seems prepared to deal with the consequences, good or bad. She has already made it clear to all and sundry that she believes in what she does. And I think it is great.
What is so offensive about the human body anyway? Not like she is doing what none of us have seen or heard of before. People should try and lighten up and give her a break. What better way for her to drum up publicity in this already saturated industry of ours. If we all must go only by NBC's regulations and get all dressed up every time we stand before a camera, won't it all be too normal and normal they say is boring. And while we sit awaiting the next stunt of the unclad high priestess, let me borrow a line from Russell Crow the gladiator, are you not entertained?
Support InfoStride News' Credible Journalism: Only credible journalism can guarantee a fair, accountable and transparent society, including democracy and government. It involves a lot of efforts and money. We need your support. Click here to Donate