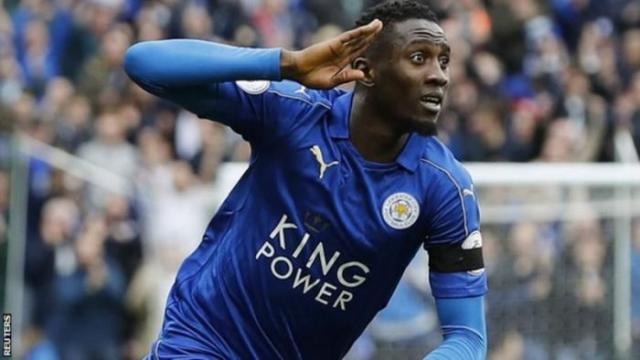 Leicester City midfielder, Wilfred Ndidi has come out to say that the club must be careful vs Everton in Wednesday's Premier League clash.
He recently revealed that the Toffees definitely pose a huge threat, and Leicester must be really prepared.
According to him, it will be a tough game because Everton is a good team with a great manager, so LCFC cannot get too comfortable.
He added that the EPL this season has been very unpreciatable, and any team can beat any team at any time.
His words, "It's a game which is going to be really tough because, obviously, it's Everton,"
"They're a very good team. The manager is good also. It's a different game from Brighton, but we know that already. It's going to be a tough one, but we're looking forward to it."
"In the Premier League, you get different teams, but as a team in the Premier League, you have to be ready for it. We, as Leicester, we're ready for anything that comes.
"It's been good, but we don't get too comfortable. In the Premier League, any team can beat any team, but it's good to have that confidence when you win.
"We'll see how it goes. The manager will name the team and then we'll see what happens."
On himself, "I'm just trying to get my fitness back and get back into the game as quickly as I can. Coming back from injury doesn't mean I have to start slow, I'm just trying to give my best for the team.
"The fitness comes from training and playing games and I've been working hard and it's something that adds up for fitness in the games."