The Federal Ministry of Agriculture and Rural Development expresses deep concern as it confirms the occurrence of an anthrax case in Niger State, Nigeria.
On July 14, 2023, the Office of the Chief Veterinary Officer of Nigeria received a report regarding animals displaying symptoms suspected to be anthrax on a farm in Suleja, Niger State. The affected farm, located at Gajiri along the Abuja-Kaduna expressway in Suleja LGA, is a multi-species farm housing cattle, sheep, and goats. Several animals exhibited symptoms such as the oozing of blood from various body openings, including the anus, nose, eyes, and ears.
A Rapid Response team consisting of federal and state One Health professionals conducted preliminary investigations and collected samples from the sick animals. Subsequent laboratory tests at the National Veterinary Research Institute confirmed the diagnosis, marking the first recorded anthrax case in Nigeria in recent years, following an outbreak reported in Northern Ghana a few weeks prior. Regrettably, all affected animals have died.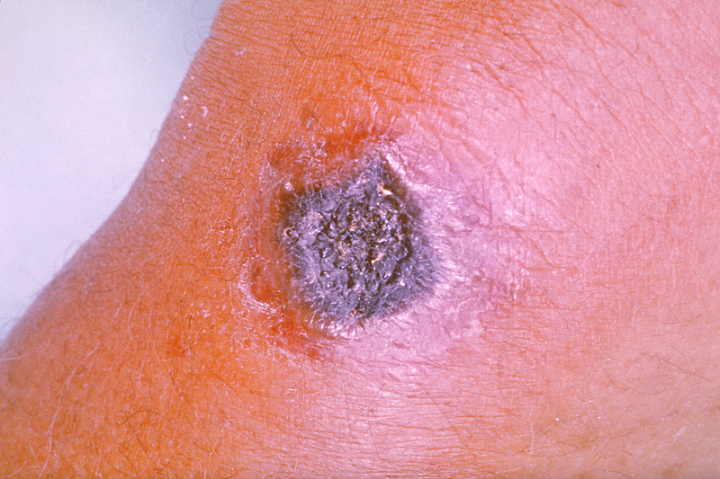 Anthrax is caused by the spore-forming bacterium Bacillus anthracis, which primarily affects animals such as cattle, sheep, and goats. However, it can also infect humans who come into direct contact with infected animals or contaminated animal products, including meat, wool, or hides. Inhalation anthrax can occur through the inhalation of spores, while cutaneous anthrax can result from contact with contaminated materials or through open wounds.
The Federal Government, in collaboration with the Federal Ministry of Agriculture and Rural Development and the Niger State government, has taken proactive measures to swiftly control and contain the outbreak in Nigeria.
These measures include:
Quarantining the affected farm
Distributing anthrax spore vaccines to the affected farm and neighbouring farms to vaccinate animals that may have come into contact with the disease
Providing education to farm workers on the symptoms, preventive measures, and actions to take when encountering suspected cases
Planning for nationwide vaccination campaigns targeting cattle, sheep, and goats against anthrax
Enhancing surveillance of anthrax in livestock farms, markets, and abattoirs
Intensifying public awareness campaigns regarding anthrax
The Federal Ministry of Agriculture and Rural Development urges all livestock owners to remain vigilant and promptly report any suspicious illnesses or deaths among their animals. In addition, the following precautions are advised:
Avoid contact with sick or dead animals and their products.
Exercise caution when purchasing animals such as cows, camels, sheep, goats, and other livestock from Nigerian states bordering Benin, Chad, and Niger, as well as from Ghana and Togo via waterways.
Refrain from slaughtering animals at home and utilize designated abattoirs or slaughter slabs instead.
Avoid contact with meat, bushmeat, or animal by-products (such as skin, hides, and milk) from sick or dead animals.
Refrain from slaughtering sick animals, as this can release anthrax spores that may be inhaled by humans if the animal is infected.
Do not consume products derived from sick or dead animals.
Hunters should not handle or sell sick or dead animals from forests or bushes for human consumption.
Report any sudden animal deaths to the nearest veterinary authorities or the State Ministry of Agriculture.
Consult a veterinarian to establish a suitable vaccination schedule for anthrax prevention in livestock.
Use personal protective equipment (gloves, face masks, goggles, boots) when handling sick animals.
Regularly monitor livestock for signs of illness or unusual behaviour.
Immediately report cases of animals bleeding from body openings to veterinary authorities or agricultural extension workers. Note that blood from an anthrax-infected animal does not clot.
Do not handle or move dead or sick animals. Promptly report the situation to your veterinarian or veterinary authorities at the Ministry of Agriculture in your state.
Maintain good hygiene practices on farms by regularly cleaning and disinfecting animal housing, feeding equipment, and water troughs.
Implement biosecurity measures, such as controlling farm access, restricting animal movement, and disinfecting vehicles and equipment entering and leaving the premises.
Ensure a clean and safe water supply for livestock, avoiding the use of water from stagnant sources.
Isolate sick animals and implement strict quarantine measures to prevent the spread of anthrax to other animals or humans. Early detection and reporting of suspected anthrax cases in animals or humans are crucial for effective control measures.
The Federal Ministry of Agriculture and Rural Development, through the Department of Veterinary and Pest Control Services, assures the public that all necessary steps will be taken to contain the disease. Updates on the situation will be provided regularly.
Support InfoStride News' Credible Journalism: Only credible journalism can guarantee a fair, accountable and transparent society, including democracy and government. It involves a lot of efforts and money. We need your support. Click here to Donate