There was no Lagos state in 1960. What we had was Lagos Federal Capital (former Lagos Colony). That is the problem when leaders deliberately muddle things up for the young ones.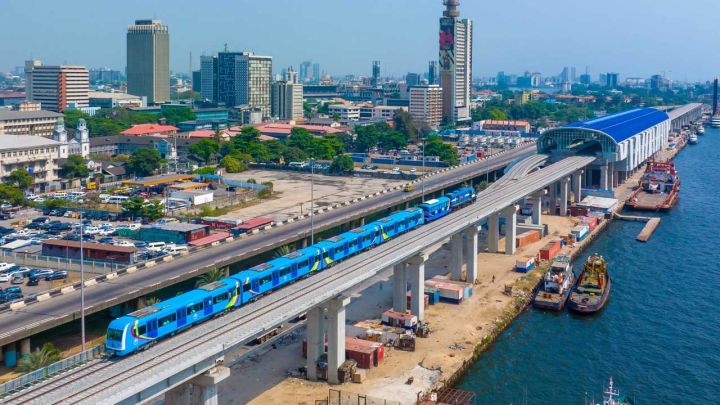 Lagos Capital of 1960 was Isale Eko, Victorial Island, Ikoyi and part of Apapa.
Ketu, Ojota, Somolu, Bariga, Yaba, Isolo, Ikeja, Alimosho, Ipaja, Ikorodu, Epe, Lekki, Ajah, Badagary, Mushin, Agege were all in Western Region.
Lagos State was only created in 1967. And let me tell you the callous intention of what Gowon did in creating Lagos State.
Chief Obafemi Awolowo created industrial estates in Ikeja, Isolo, Iganmu, Ilupeju and co when those places were in Western Region.
Gen. Yakubu Gowon who was the Head Of State simply merged the industrial estates Chief Obafemi Awolowo created with Lagos Colony to form Lagos State in 1967. Chief Obafemi Awolowo created those industrial estate with cocoa money.
Lagos State is made up of 5 districts of Ikeja, Badagry, Ikorodu, Lagos (Isale Eko) and Epe. Only one was Lagos Colony of 1914 to 1960. And that is Lagos Island. The remaining 4 districts were in Western Region.
So when those Ignorants without any sense of history tells you their usual falsehood that they made Lagos or that Lagos was a former capital or that Lagos is no-man's land, please dont join them.
What took my many YORUBA people to Lagos was the industrial estate Awolowo created as part of his Western region Developmental Agenda, not the federal capital. Same is the story for over 90% of the people in the state today.
The Carther Bridge was the only bridge linking Lagos Colony to Western Region. It was after Ojukwu attempted to blow it up during the civil war that Chief Obafemi Awolowo facilitated the building of Eko Bridge in 1975. Chief Obafemi Awolowo as the finance minister and de-facto number 2 to the Head Of State Gen. Yakubu Gowon revolutionized the infrastructural development of the new Lagos state.
The generation of some other ungrateful ethic groups that have benefited immensely in Lagos actually contributed nothing to Western Nigeria, which we all enjoy as part of Lagos State today. A particular ethnic group that were only allowed back to settle in Yorubaland in 1970 are those ironically shouting 'no man's land' today. That should be food for thoughts. These are those instigating Yoruba youths against their Yorubas. Lagos fed them. Amun ni ilu Eko. It never dries, it feeds everybody.
Look around Lagos State today; all you see are the works of Late Chief Obafemi Awolowo, Late Alhaji Lateef Jakande and Asiwaju Bola Ahmed Tinubu and the blueprints they left.
After God who created Lagos strategically, Chief Obafemi Awolowo blueprint, which some Governors like Alhaji Lateef Jakande followed and fine tuned or re energized by Asiwaju Bola Ahmed TINUBU: makes Lagos what it is today, Know this and know peace.
Lagos didn't choose anyone:They chose Lagos and MUST accept our norms
Credit: Otunba Gbolahan Abdulrafiu Nowoola the Kakanfo of Ilara Epe Lagos Nigeria.
Support InfoStride News' Credible Journalism: Only credible journalism can guarantee a fair, accountable and transparent society, including democracy and government. It involves a lot of efforts and money. We need your support. Click here to Donate