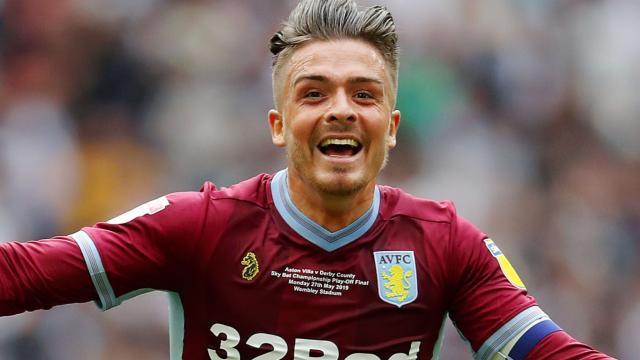 Jack Grealish's agent Jonathan Barnett, has reacted to rumors linking him to Manchester United.
He recently came out to say that Grealish is not yet thinking about his future.
According to him, there is no deal with any club at the moment because the Englishman is thinking about fighting to get Aston Villa out of relegation.
He added that the dream is to ensure Grealish plays UCL football next season but he is not sure where he would eventually end up.
His words, "Absolutely no deal has been done with anybody.
"I don't think they're [Aston Villa] looking at the Championship themselves, they believe that, hopefully, they'll get out of the trouble they're in.
"Jack believes it, he's fighting hard, as hard as he can to stop that. That's all that is on his mind at the moment.
"He's not interested in anything else other than fighting to get Aston Villa out of any trouble."
"On the other hand, I think as far as his career is concerned, it would be great for him to play in the Champions League and develop his great skills and I'm not sure in which country or where that will be.
"But that conversation won't happen now because all he wants to do is fight and help Aston Villa."