In response to the National Assembly Election Petitions Tribunal's ruling that Senator Orji Uzor Kalu should be recognized as the victor of the Abia-North senate election, the organisation Friends of Democracy has filed an appeal.
Coordinator Okafor Azubuike issued a statement on Monday urging caution, saying the poll results were too close to call.
Both the Labour Party's Nnamdi Iro Orji and the People's Democratic Party's Mao Ohuabunwa candidates for the Senate seat representing Abia-North had challenged Kalu's victory.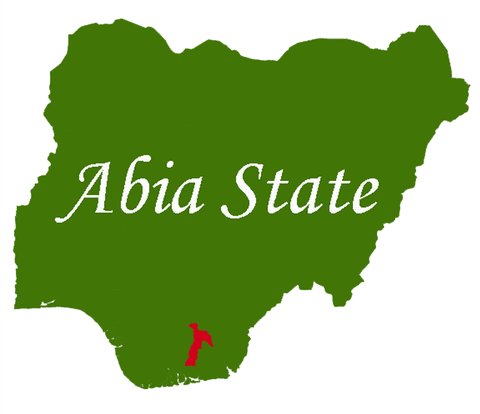 Petitioners from Abia-North's Ohafia and Arochukwu local government areas claimed election day chaos prevented voting in more than 120 polling units, making Kalu's victory null and void.
On the other hand, a three-person tribunal headed by Justice Samson Paul-Gang unanimously ruled against the petitions on September 12.
The panel reached a same conclusion, saying that Kalu's election followed all legal requirements.
Friends of Democracy, however, maintains that vote irregularities occurred in the Abia-North Senatorial District election and hence the tribunal's verdict is invalid.
The statement read, "We saw the senatorial election take place in Abia-North." We sent in the soldiers to keep an eye on it. Every democrat and truth seeker may agree that the election was a draw.
Elections were not held in a large number of polling units in Arochukwu/Ohafia Local Government, as evidenced by the fact that "we recorded and knew; the Independent National Electoral Commission, INEC, knew and said that."
Nearly 50,000 people in these areas alone were registered to vote. As a result, they lost their voice. Since it was a Labour Party stronghold, they funded violence to keep people from voting.
The electoral officer in Ohafia LGA and the Abia State electoral commissioner told journalists that "elections would be held on a fresh date to be announced by the commission," confirming the group's claim that elections were not held in the affected districts.
Elections would be held on February 27 (a Monday) at "various polling units in Aba North, Aba South, Arochukwu, Obingwa, Osisioma, Ohafia, and Umuahia North Local Government Areas at 8 a.m.," the statement continued, citing a February 26 News Agency of Nigeria article.
According to him, the impacted voting precincts have already been informed.
According to reports in the Leadership newspapers, election observers such as Rasheed Shuaib, the head of the Coalition of Election Observers, and Fidelis Nweke, the head of the Future Leaders Global Institute, urged INEC to "conduct fresh elections in these areas where elections never held and fix a date for rerun election or cancel the elections as a result of irregularities which took place during the collation of the results which is not in line with the new Electoral Act."
A new election must be held if the winning margin is less than the total votes in areas where elections were not held, as stated in the Electoral Act 2022 as modified.
Abia-North Senatorial Election: INEC proclaimed APC candidate winner with 3000 votes, but total number of registered voters in areas where election did not hold was around 50,000.
The tribunal "did not take into account available evidence and oral and written testimonies."
Justice must be done, they said, because Labour Party candidate Nnamdi Iro Orji has vowed to appeal the tribunal's decision.
We cautioned that the judicial system, which is often considered as the final hope of the average man, must not undermine that hope, even when the complaint has the right to appeal and has sworn to do so.
When justice is not only done, but also seen to have been done by all, democracy can survive.
There are significant dangers to Nigeria's democratic system. People might have to resort to lawlessness if the court decides to endorse these threats.
"The court must not give in to those dubious individuals who believe winning an election is a life-or-death venture and have used stolen money to fuel violence and distort the legal system.
Although he may be impoverished and naive, the innocent guy nonetheless demands protection of his rights and the things that are rightfully his.
Late though it may be, the tribunal's ruling raises more questions than it answers, and that's because this court has been under fire for several glaring contradictions to what should be clear precedent.
It is the responsibility of the appeals court to restore faith in the judicial system, not just for the people of Abia-North who risked their lives and property to cast ballots, but for all of Nigeria.
Elections did not take place in Eti Osa Local Government of Lagos State, where the winning margin was 4,000, and where the total number of registered voters was less than 21,000. The court cannot overlook this fact while ordering a rerun in Abia-North. This is an obvious case of underhanded bargaining that cannot be allowed to prevail.
We urge everyone in Abia-North to be optimistic and trust that their cause will be successful in the Court of Appeals.
"The will of the peoples must be respected and will triumph in the end," the message continued, addressing the celebratory recipient of the wrong.
Support InfoStride News' Credible Journalism: Only credible journalism can guarantee a fair, accountable and transparent society, including democracy and government. It involves a lot of efforts and money. We need your support. Click here to Donate