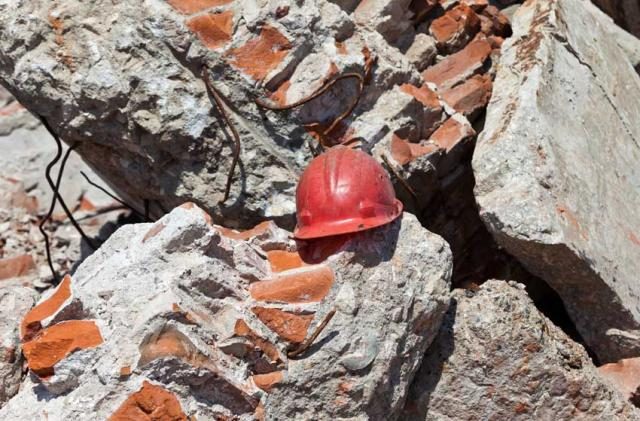 If you work at a construction site or you're visiting a site for any reason, you know that safety is important. A construction accident can occur in a second but cause a lifetime of damage. There are things that you can do to prevent a construction accident. If you're hurt in a construction accident, it can be hard to know what to do. Here's how to avoid being injured in a construction accident and what to do if you're hurt in a construction accident:
How to avoid a construction accident
Avoiding a construction accident takes some planning ahead. Here are some of the ways to avoid construction accidents:
Don't work rushed. Take time to think through what you're doing even if you're short on time.
Properly train employees. If you're the one who does the work, ask for clarification about things you don't understand.
Follow instructions for completing a task.
Look for slippery or uneven walking surfaces. Adjust your footwear or add mats as appropriate.
Maintain your equipment.
Conduct regular safety meetings for reminders on safety rules.
Think about ways that accidents may occur. Take steps to avoid them in advance.
Even though you can't prevent all accidents, taking the time to work deliberately and cautiously can go a long way to staying safe on a construction site.
What to do immediately after a construction accident
There are steps to take right away if you're hurt in a construction accident. You need to seek emergency medical care. Once you've taken steps to secure medical attention for yourself and anyone else who's hurt, there are important things that you can do to preserve evidence of how the accident occurred. Start by summoning emergency aid. Call emergency services and administer aid until someone with more advanced training can take over. Emergency medical care is not only critical to your safety, but it's also important to prove the link between the accident and your injuries.
If you can, take photos of your injuries and the accident scene. Take photos that show the whole scene, and take photos that are close up. Talk to witnesses, and ask for their contact information. If an employer has a way to report an accident, fill out a report with a factual recounting of how the accident occurred.
Other steps to take after a construction accident
It's important to speak with a personal injury attorney as soon as possible. They can evaluate your medical care. If you need additional evaluations in order to document the full nature of your injuries, they can help you get to the right professionals. They can follow-up with witnesses and gather evidence that can be admissible in a later legal proceeding. An experienced construction accident attorney can take your early efforts and build on them in order to gather evidence for your case and help you pursue your best interests under Pennsylvania law.
How to protect yourself from accidents in construction
The steps you take both before and after a construction accident can go a long way to protect your safety and your rights. Taking steps to work carefully can help you prevent an accident before it occurs. If you're in an accident, you should worry about your medical needs first and then take steps to preserve evidence, build your case and learn about your legal options.