Manchester United midfielder, Bruno Fernandes has come out to say that his working relationship with Paul Pogba is very good. He recently revealed that he is not happy with how the Frenchman has been unfairly criticised in recent times.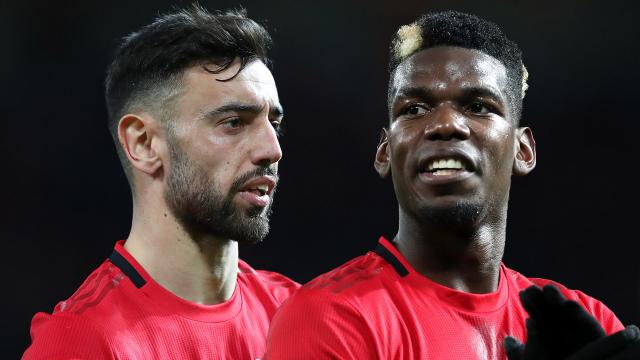 According to him, they both speak Italian language, and the Frenchman is a very easy footballer to work with.
He added that Pogba gives confidence to his teammates, and he keeps trying to make everyone better around him.
His words, "The relationship I have with Paul is good.
"He speaks Italian and I speak Italian, from the beginning I knew him from Italy and he knows me. It was easy to work with him.
"Straight away when I arrived, he was injured. I saw him recovering and training on the pitch away from us.
"He was calling me sometimes when I was training and he said: 'I'm seeing the games, I'm seeing your movement, don't worry. When I'm fit, I will show you that I can find you. I see you move, you move to the right and to the left, in behind. When I come back, I will show you how I can find you a lot.'
"It shows you the confidence he gives to you, like when he comes back, he's trying to help you become better and you help him to become better."