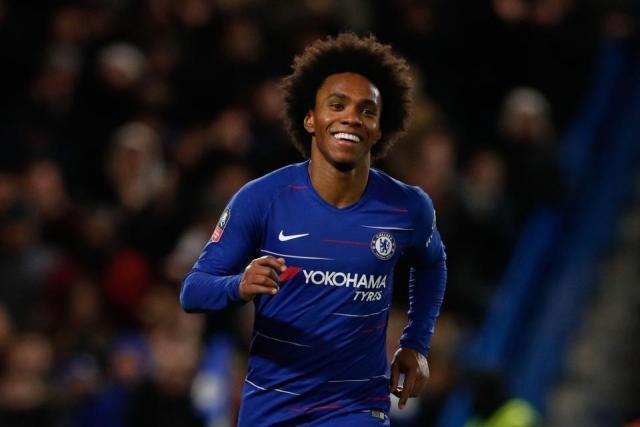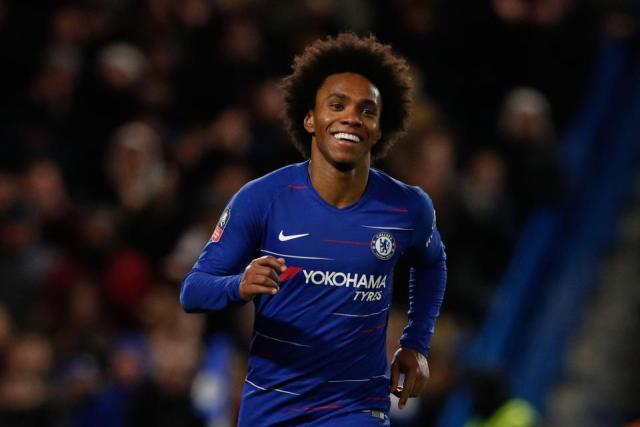 Chelsea midfielder, Willian has come out to say that he received an offer from Barcelona last year.
Reports have it that the Brazilian is still being watched by Barca as his contract at Stamford Bridge runs down and a move to La Liga has been mooted for a lot of years.
Speaking on it recently, he said he has no regrets rejecting the Spanish club.
His words, "The only real official offer I had came from Barcelona, last year, after the World Cup.
"Barcelona indeed presented an offer to Chelsea but it was rejected.
"That was the only actual time I had to discuss something like this with my family, although we really love it here (London). So there were several factors that helped us in staying."
"If I have to return to Brazil, I'd like to play at Corinthians again.
"It represents a lot, I was born and raised there, my footballing career began there when I was nine, I've spent my entire childhood there.
"I've been a Corinthians fan since I was little, even before I played there, my family also supports the club.
"So when I got there all my relatives were very happy, and then, after I got to the first team, everyone was overjoyed."