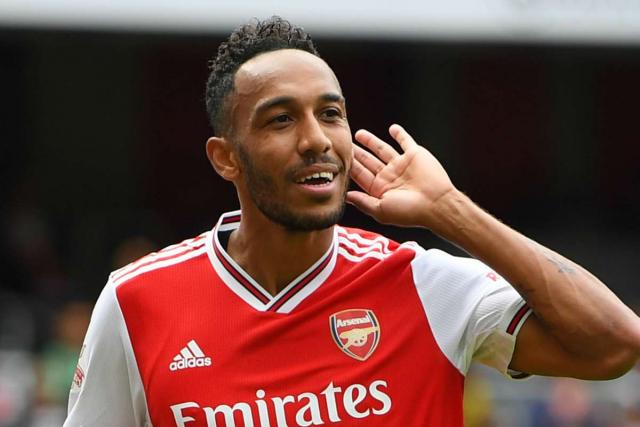 Arsenal striker, Pierre-Emerick Aubameyang has come out to say that he rejected some amazing opportunities to extend his stay at the club.
Aubameyang recently hailed Arteta and the club's supporters for helping him make up his mind.
According to him, Arteta has brought a lot of positivity to the team and his philosophy has helped the club a lot.
He added that he is being treated well at Arsenal and he feels at home in North London.
His words, "Two things persuaded me to stay,"
"The first thing was Mikel Arteta, because since he came in he brings a lot of positivity and a new philosophy for us.
"I think that was important because it matched my game and I feel that I can improve with him. I think this was the key factor and as well, the love that I receive from the fans and the whole club.
"Everyone is treating me very, very good, so I feel at home and that's why I'm staying.
"We had a chat during lockdown and we were supposed to talk about a game and he said 'okay, forget about it, we're going to talk about the future' and he asked me what I wanted to do.
"I was like 'I feel good since you came, I'm improving, and the philosophy is very, very nice so I just want to stay' and he was like 'I'm sure if you stay you can leave a legacy, but it's all about you and what you want.
"Of course, you can leave and go for trophies in big clubs as well but I think you can create a legacy here in this great club.'
"This was the key message to me and after that conversation, I was like 'okay, it's all clear for me and I just want to stay' and that's it."