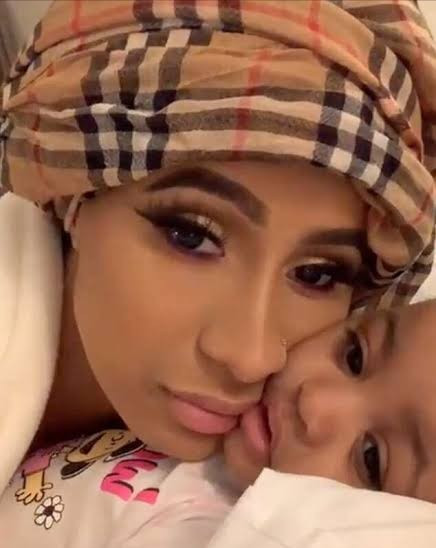 Popular rapper, Cardi B has come out to respond to criticism over the Thanksgiving gathering at her home amid the coronavirus pandemic.
The lyricist was recently blasted after hosting a 37-person family celebration amid the deadly outbreak.
Reacting, Cardi B revealed that she is sorry, she never intended to offend anybody and she only organized the party to uplift her mood.
Cardi B added that she and everyone who works around her get tested for coronavirus 4 times every week, so she takes it seriously.
Her words, "Sorry my bad wasn't trying to make nobody feel bad,"
"I just had my family in my home for the first time and it felt so good & uplifted me."
"I spent soo much money getting every1 tested but it felt worth it,"
"I wasnt trying to offend no1."
"ME specially and everyone that works around me get tested literally 4 times a week,"
"Im In the middle of work and Everytime we clock in we MUST GET TESTED !"