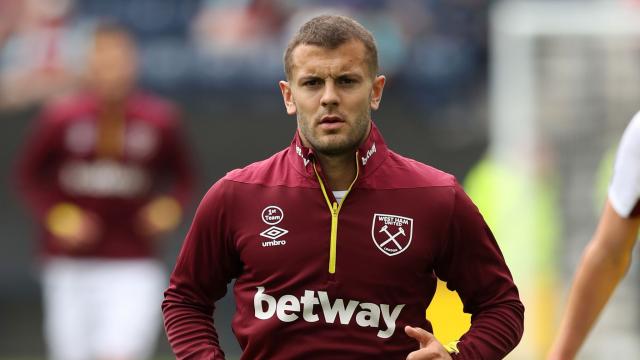 England footballer, Jack Wilshere has come out to say that he and Arsene Wenger did not agree on his best position on the pitch.
Wilshere recently revealed that he actually preferred to be played in a deeper role but the French manager kept having other ideas.
According to him, despite their disputes, they laughed at their arguments because things really got really confusing in that regard at some point.
He added that he particularly loved when he played in the holding midfield role, even if Wenger wanted him further forward, because playing deeper helped him to control the game better.
His words, "We disagreed on that a few times. But we laughed about it as well,"
"When I first got into the team I played on the right wing and I actually really enjoyed it. I never saw myself playing there but I really enjoyed it, cutting in from the right, taking either a shot or a through ball and I really enjoyed it.
"Then when I started playing in the Premier League, we used to play a 4-2-3-1 and I'd play in the two in midfield. I think that was only because of the injuries at the time but then I took my opportunity, he stuck by me and I learnt that position that year.
"Then when I came back from that injury, I think he saw me playing further forward. He wanted me to play as a No.10 and, don't get me wrong, I did enjoy it but I found it more difficult playing there.
"I enjoyed it more playing a little bit deeper and getting on the ball, controlling the game. And then obviously, I started playing holding midfield for England and I loved it."
"Things went really well when I was playing there,"
"and I felt like I was learning that role and then I came back and had a conversation with Arsene and he was like, 'No, I don't see you playing there.'
"We didn't really play that formation where there was that one holding midfielder anyway but I wanted to play in the two but he kept playing me in the No.10 role which I enjoyed.
"Listen, I was playing No.10 with the No.10 on my back so I was living the dream but I just felt I could give a little bit more when I was deeper."