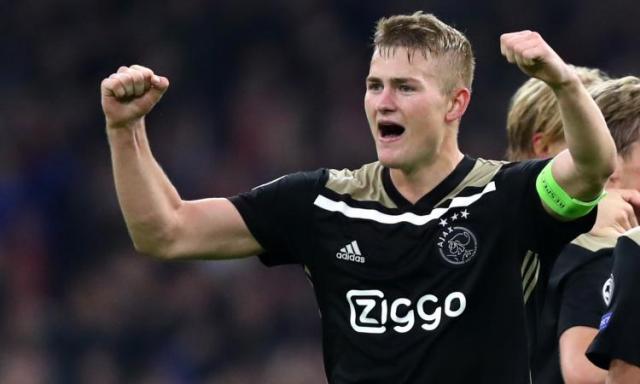 Juventus defender, Matthijs de Ligt has come out to say that he feels better physically and mentally at the club after his poor start.
De ligt recently revealed that he is a much better place since he joined the Italian club.
According to him, Serie A is filled with different kinds of strikers to deal with every weel, but he tries his best to study them before facing them on the pitch.
He added that the criticism he received during his slow start at Juve actually helped him improve his game in the team.
His words, "I feel much better physically now and mentally I am in a much, much better place,"
"In Serie A there are many different strikers. There's [Romelu] Lukaku, for example, who's very strong and quick but also [Ciro] Immobile, who's very good with his back to goal.
"Every team have great forwards, different from one another, and every match is very difficult. The bar is very high. I try to study them thoroughly before each game in order to be prepared for any outcome."
On his goal vs Torino, "It's a special game – both teams want to win for the city and their fans," he said. "We must do our best, above all in defence, and not give away any chances.
"Obviously the first derby is a beautiful memory for me because I scored my first goal for the Bianconeri. It also gave us a very important victory.
"It wasn't an easy time for me, I received a lot of criticism and I was under pressure. That goal raised my spirits and made me and my team-mates happy. Thanks to that goal, I became the footballer I am today."